First Sunday of Advent (B)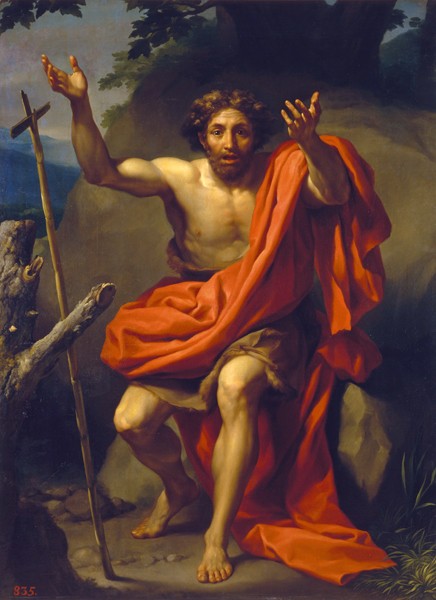 Introit
Kyrie
Collect
Grant your faithful, we pray, almighty God,
the resolve to run forth to meet your Christ
with righteous deeds at his coming,
so that, gathered at his right hand,
they may be worthy to possess the heavenly kingdom.
Through our Lord Jesus Christ, your Son,
who lives and reigns with you in the unity of the Holy Spirit,
God, for ever and ever. Amen.
First Reading Is 63:16b-17, 19b, 64:2-7
You, LORD, are our father, our redeemer you are named forever. Why do you let us wander, O LORD, from your ways, and harden our hearts so that we fear you not? Return for the sake of your servants, the tribes of your heritage. Oh, that you would rend the heavens and come down, with the mountains quaking before you, while you wrought awesome deeds we could not hope for, such as they had not heard of from of old. No ear has ever heard, no eye ever seen, any God but you doing such deeds for those who wait for him. Would that you might meet us doing right, that we were mindful of you in our ways! Behold, you are angry, and we are sinful; all of us have become like unclean people, all our good deeds are like polluted rags; we have all withered like leaves, and our guilt carries us away like the wind. There is none who calls upon your name, who rouses himself to cling to you; for you have hidden your face from us and have delivered us up to our guilt. Yet, O LORD, you are our father; we are the clay and you the potter: we are all the work of your hands.
Responsorial Psalm Ps 80:2-3,15-16,18-19
R/. Lord, make us turn to you; let us see your face and we shall be saved.

O shepherd of Israel, hearken,
from your throne upon the cherubim, shine forth.
Rouse your power,
and come to save us. R/.
Once again, O LORD of hosts,
look down from heaven, and see;
take care of this vine,
and protect what your right hand has planted
the son of man whom you yourself made strong. R/.
May your help be with the man of your right hand,
with the son of man whom you yourself made strong.
Then we will no more withdraw from you;
give us new life, and we will call upon your name. R/.
Second Reading 1 Cor 1:3-9
Brothers and sisters: Grace to you and peace from God our Father and the Lord Jesus Christ. I give thanks to my God always on your account for the grace of God bestowed on you in Christ Jesus, that in him you were enriched in every way, with all discourse and all knowledge, as the testimony to Christ was confirmed among you, so that you are not lacking in any spiritual gift
as you wait for the revelation of our Lord Jesus Christ. He will keep you firm to the end,
irreproachable on the day of our Lord Jesus Christ. God is faithful, and by him you were called to fellowship with his Son, Jesus Christ our Lord.
Alleluia Ps 85:8
Gospel Mk 13:33-37
Jesus said to his disciples: "Be watchful! Be alert! You do not know when the time will come.
It is like a man traveling abroad. He leaves home and places his servants in charge, each with his own work, and orders the gatekeeper to be on the watch. Watch, therefore; you do not know when the Lord of the house is coming, whether in the evening, or at midnight, or at cockcrow, or in the morning. May he not come suddenly and find you sleeping. What I say to you, I say to all: 'Watch!'"
Reflection Questions

Does the face of the Lord seem hidden to you at this time?
What are the spiritual gifts that sometimes seem lacking to you?
For what are you watchful this Advent season?
Catena Nova
The first coming of Christ the Lord, God's Son and our God, was in obscurity; the second will be in sight of the whole world. When he came in obscurity no one recognized him but his own servants; when he comes openly he will be known by both good people and bad. When he came in obscurity, it was to be judged; when he comes openly it will be to judge.... Each person would do well to take thought even now, because when he wills to do so, God looks, and he judges. Those whose lives are geared to the present rather than the future are impressed by the fact that this world's blessings and sufferings fall to the lot of good and bad without distinction. If wealth is their ambition, they see it being enjoyed not only by decent folk, but also by people of the worst kind. If they are in dread of poverty and all the other miseries of this world, they also see that the good and the bad both suffer from them. Therefore they say to themselves, "God does not care about human affairs, he exercises no control over them. On the contrary; he has sent us into the abyss of this world, and simply abandoned us to its sufferings. He shows no sign of his providence." Consequently, seeing no evidence of anyone being called to account, such people hold God's commands in derision. Nevertheless, each person would do well to take thought even now, because when he wills to do so, God looks, and he judges; he will not tolerate an hour's delay (St. Augustine of Hippo).
Be on the watch. When the body sleeps, nature gets the better of us. Then, our actions do not come from our will but by force from the impulse of nature. When the soul is overcome by a heavy sleep of timidity or sadness, the enemy takes control of it and works through it what it does not want to do. Force dominates nature and the enemy dominates the soul. The Lord's command about vigilance holds good for both parts of human beings. The body must avoid overpowering sleep and the soul must guard against sluggishness and timidity. In the words of Scripture, Awake you just, and I rose up and am still with you, and, Do not lose heart (St. Ephrem of Syria).
Advent calls to mind the two comings of our Lord: first the coming of the fairest of the sons of men and the desire of all nations, so long awaited and so fervently prayed for by all the ancients when the Son of God graciously revealed to the world his visible presence in the flesh, that is to say when he came into the world to save sinners; the other that second coming to which we look forward no less than did our ancestors of old. While we await his return our hope is sure and firm, yet we also frequently remind ourselves with tears of the day when he who first came to us concealed in our flesh will come again revealed in the glory which belongs to him as Lord. Of that day the psalmist sings: God will come openly; it is the Day of Judgment when Christ will come as judge in the sight of all. Our Lord's first coming was indeed known only to a small number of good people, but his second will be evident to good and bad alike, as is known to us by the prophet's announcement: All flesh will see the salvation of God (St. Aelred of Rievaulx).
The Lord's coming is threefold. He came the first time in the flesh, the second time he comes to the individual soul, a third coming will be at the Last Judgment. The first took place at midnight, the second occurs in the early morning, the third will be at noon. With reference to the first we have the infallible words of the Gospel: A cry went up at midnight, 'the Bridegroom is coming!' From this I note that the first coming was at midnight, the time when, in deep silence, night was pursuing its course. Jew and Greek alike walked in darkness. Then came the bridegroom. A cry went up, shattering the silence of the night. He who lights up the things that are hidden in the dark had come to dispel the night and create the day. The prophets foresaw that the almighty Word was resolved to descend from his royal throne. Realizing that Christ was to come, they broke that profound silence by bursting into shouts of joy. Individually and in chorus the prophets raised their voices, and what a cry that was! Our experience of the Lord's second coming depends on whether we live in such a way as to make him willing to come to us. If we love him we need have no fear; he will surely come and make his home with us. However, there is always an element of uncertainty about this coming, whereas of the third coming there is no doubt whatever. The only thing we do not know is when it will be. There is nothing more certain than that we shall die, yet the hour of our death is unknown to us. Our only security in this life comes from knowing that we are never safe. We vacillate between health and sickness, good fortune and adversity. One minute we are alive, the next we are not. Death spares neither age nor sex (Peter of Blois).
[This] is the meaning of this Sunday: a new coming, a new call from the one who is always present; on the part of the one called, the Church and every person who belongs to her body, a new answer, a new act of decision. Before you lie the feasts of the new year of salvation; all are the works of him who comes, all are the mysteries of Christ. The Church with all her readiness of heart desires to give herself up to them, and let them be done on her as God's work; she wished to share in this work and make it her own, the work of his people, and his bride....Hence, the Church waits, and prays above all for purity, for readiness for the new coming of the Lord in this new sacred year (Aemiliana Löhr).
Advent is the time of promise; it is not yet the time of fulfillment. We are still in the midst of everything and in the logical inexorability and relentlessness of destiny.…Space is still filled with the noise of destruction and annihilation, the shouts of self-assurance and arrogance, the weeping of despair and helplessness. But round about the horizon the eternal realities stand silent in their age-old longing. There shines on them already the first mild light of the radiant fulfillment to come. From afar sound the first notes as of pipes and voices, not yet discernable as a song or melody. It is all far off still, and only just announced and foretold. But it is happening, today (Alfred Delp).
Lord Jesus,
Master of both the light and the darkness,
send Your Holy Spirit upon our preparations for Christmas.
We who have so much to do seek quiet spaces
to hear Your voice each day.
We who are anxious over many things
look forward to Your coming among us.
We who are blessed in so many ways
long for the complete joy of Your kingdom.
We whose hearts are heavy
seek the joy of Your presence.
We are Your people,
walking in darkness,
yet seeking the light.
To You we say, "Come Lord Jesus!" (Henri Nouwen)
Homily
It's About Time
Since the pandemic began, time seems different somehow. Especially during the lockdown, when every day was pretty much the same as the previous one, time itself began to seem all the same to me. The only sense I had of time's passage was the change of season – though the transitions from winter to spring, spring to summer, and summer to fall are, well, incremental and not something you notice simply from one day to the next. After all, we've had some 60° days in mid-November here in Rochester! So that leaves liturgical time: the seasons and feasts of the Church have given me a more reliable sense of time moving forward. And now that we're facing yet more months of potential confinement, Advent comes along just in the nick of time, time to surround calendar-days, which have become all too tedious, with a rich infusion of meaning.
Of course, the four seasons of the Church -- at least in the Northern Hemisphere -- are in concert with the seasons of Nature. The cycles of Advent, Christmas, Lent, and Easter reflect the rhythms of winter, spring, summer, and fall. And if we play close attention, the different times of year can also mirror the seasons of our lives, with their own traits and transitions, perhaps more than ever in this anxious time.
Thus Advent comes just as fall gives way to winter. The blazing hues of autumn fade with each November day till before you know it, trees are barren, crisp turns to cold, daylight to twilight, and life to death. Joined with nature, Advent speaks too of a world swept by foreboding winds, turning ever colder; a world in decay, afraid of the gathering gloom, and lurking death: a world exhausted, fallen asleep, a world in need of a Savior.
Isaiah, the prophet of Advent, captures these moods of Mother Church and Mother Nature at this time of year: We have all withered like leaves, and our guilt carries us away like the wind (I). A late autumn, Advent mood, which might even match our own disposition, should we be weary in body or in spirit.
But wait! Sure, the days have grown shorter and darker -- but just for a while. Come the winter solstice, they will lengthen again, light slowly returning. Nature may lie dormant in seeming death but life is just beneath the surface, awaiting the summons of a new spring. Just as somber Advent will end on a silent night when angels suddenly sing: "Glory to God in the highest, and peace to God's people on earth."
For the time being, though, we've put the Gloria away. It's out of season. For we need a time of transition. Time to feel the fatigue of this year past, with all of its challenges and disappointments, and prepare a new year coming, with its promise of relief. Time to pray the Lord return for the sake of his servants . . . rend the heavens and come down. Time to wait for awesome deeds we could not hope for . . . deeds not heard of from of old . . . [that] no ear has ever heard, no eye ever seen, any God but [ours] do for those who wait for him. (cf. I)
And while we await God's promises, we must be watchful, and alert (G). On the lookout for signs like those nature gives, of winter's approach and winter's end. Signs like those the Church gives bus: the Advent wreath with its light increasing week by week. And, above all, the Eucharist, where Christ comes now, till he comes again in glory: signs the day of our Lord Jesus Christ draws near (II).
Life is full of such signs, you know, if we open our eyes to see them. They can be as simple as a gentle snowfall, the smile on a child's face, an act of unexpected kindness. Or they can be as striking as a blustery snow squall, the sudden loss of a cherished friend, the creeping frailty of old age. And yes, sometimes as momentous as a vaccine to help end a pandemic. Whether clear or cloudy, the signs God is near are all around us.
So welcome the season. It can teach us a lot, and give us even more. Not least of which is hope: hope that a new age will dawn on a weary world as it once did on Bethlehem; hope it will dawn again at the revelation of our Lord Jesus Christ whenall is at last made manifest (cf. II; Preface). In the meantime, we pray God keep us firm to the end, irreproachable on the day of our Lord Jesus Christ. For God is faithful, by him you were called to fellowship with his Son, Jesus Christ, [who is] our Lord, forever and ever. Amen (cf. II).
Creed
Intercessions
For the Church,
still waiting,
still seeking the fullness of the revelation of our Lord Jesus:
May we be unafraid to dream,
alert to God's presence,
and awake to hear Christ's call.
For the leaders of the world,
still divided,
still unable to see God's face in the poor:
May they be roused from their sleep
to work untiringly for a world
where all are fed, sheltered, healed, and at peace.

For families and friends who are
still yearning for reconciliation,
still striving in faith through the daily struggles of life:
May they be abundantly blessed
with thanksgiving for all that has been
and hope for what is to come.

For those still waiting for welcome,
still searching for meaning,
still hoping for compassion, forgiveness, and love:
May we be watchful
for the many, surprising ways God comes to us.
For our community,
still growing in God's riches,
still being worked by the potter's hands:
May we be faithful servants and courageous witnesses
who show the face of Christ to the world
until the day of the Lord.

For the dead who wait in joyful hope
for the coming of the Lord,
especially for those we now remember:
May they be roused from their sleep
and raised up to life eternal.
Rend the heavens and come down, O God of all the ages! Rouse us from sleep, deliver us from our heedless ways, and form us into a watchful people, that, at the advent of your Son, he may find us doing what is right, mindful of all you command. Grant this through him whose coming is certain, whose day draws near: your Son, our Lord Jesus Christ, who lives and reigns with you in the unity of the Holy Spirit, God, for ever and ever. Amen.
Interlude
Peace be to you and grace from Him
who freed us from our sins,
who loved us all and shed His blood that we might saved be.
Sing holy, holy is the Lord,
the Lord almighty God,
who was, and is, and is to come:
Sing holy, holy Lord!
Rejoice in heaven, all ye that dwell therein,
Rejoice on earth, ye saints below;
For Christ is coming soon!
E'en so, Lord Jesus, quickly come,
and night shall be no more.
They need no light nor lamp nor sun,
for Christ shall be their All.
Lord's Prayer
Longing for the advent of God's reign, we pray as Jesus taught...
Spiritual Communion
Though I long for your sacramental Presence in Holy Communion, I trust you dwell among us in the Spirit according to your words, "If anyone love Me, they will keep My word, and My Father will love them, and we will come to them and will make a home with them" (cf. Jn. 14:23). Come, Lord Jesus, come!
Thanksgiving
Closing Hymn
Wake, o wake! with tidings thrilling
the watchmen all the air are filling,
arise, Jerusalem, arise!
Midnight strikes! no more delaying,
"The hour has come!" we hear them saying.
Where are ye all, ye virgins wise?
The Bridegroom comes in sight,
raise high your torches bright!
Alleluia! The wedding song
swells long and strong:
go forth and join the festal throng.
Zion hears the watchmen shouting,
her heart leaps with joy undoubting,
she stands and waits with eager eyes;
adorned with truth and grace unending!
Her light burns clear, her star doth rise.
Now come, thou precious Crown,
Lord Jesus, God's own Son!
Hosanna! Let us prepare
to follow there,
where in thy supper we may share.

Every soul in thee rejoices;
from men and angelic voices
be glory given to thee alone!
Thy presence never more shall leave us,
we stand with angels round thy throne.
Earth cannot give below
the bliss thou dost bestow.
Alleluia! Grant us to raise
to length of days,
the triumph-chorus of thy praise.
Archives