Christmas (Mass During the Night)
Christmas (Mass during the Night)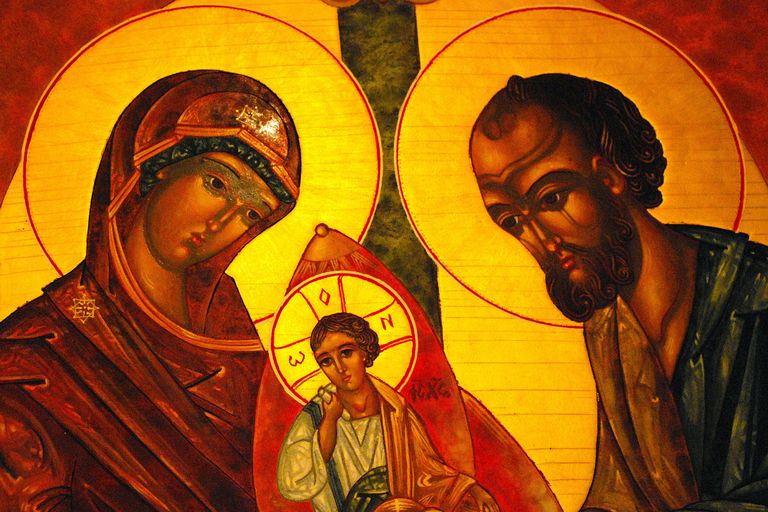 Collect
O God, who have made this most sacred night
radiant with the splendor of the true light,
grant, we pray, that we, who have known the mysteries of his light on earth,
may also delight in his gladness in heaven.
Who lives and reigns with you in the unity of the Holy Spirit,
one God, for ever and ever.

Proper Chants
Introit
V/. The Lord said unto me: You are my Son, today I have begotten you. Ps/. Why do the nations conspire, *and the peoples plot in vain? They arise, the kings of the earth; *princes plot against the Lord and his Anointed.
Offertory
V/. Let the heavens rejoice and let the earth be glad before the face of the Lord for he cometh. Ps/. O sing a new song to the Lord; *sing to the Lord, all the earth. O sing to the Lord; bless his name. * proclaim his salvation day by day. Tell among the nations his glory, *and his wonders among all the peoples.
Communion
V/. Amidst the splendours of the heavenly sanctuary, from the womb, before the morning star, I have begotten you. Ps/. The Lord's revelation to my Lord: †"Sit at my right hand, *until I make your foes your footstool."
Liturgy of the Word
Reading 1 Is 9:1-6
The people who walked in darkness
have seen a great light;
upon those who dwelt in the land of gloom
a light has shone.
You have brought them abundant joy
and great rejoicing,
as they rejoice before you as at the harvest,
as people make merry when dividing spoils.
For the yoke that burdened them,
the pole on their shoulder,
and the rod of their taskmaster
you have smashed, as on the day of Midian.
For every boot that tramped in battle,
every cloak rolled in blood,
will be burned as fuel for flames.
For a child is born to us, a son is given us;
upon his shoulder dominion rests.
They name him Wonder-Counselor, God-Hero,
Father-Forever, Prince of Peace.
His dominion is vast
and forever peaceful,
from David's throne, and over his kingdom,
which he confirms and sustains
by judgment and justice,
both now and forever.
The zeal of the LORD of hosts will do this!
Reading 2 Ti 2:11-14
Beloved:
The grace of God has appeared, saving all
and training us to reject godless ways and worldly desires
and to live temperately, justly, and devoutly in this age,
as we await the blessed hope,
the appearance of the glory of our great God
and savior Jesus Christ,
who gave himself for us to deliver us from all lawlessness
and to cleanse for himself a people as his own,
eager to do what is good.
Gospel Lk 2:1-14
In those days a decree went out from Caesar Augustus
that the whole world should be enrolled.
This was the first enrollment,
when Quirinius was governor of Syria.
So all went to be enrolled, each to his own town.
And Joseph too went up from Galilee from the town of Nazareth
to Judea, to the city of David that is called Bethlehem,
because he was of the house and family of David,
to be enrolled with Mary, his betrothed, who was with child.
While they were there,
the time came for her to have her child,
and she gave birth to her firstborn son.
She wrapped him in swaddling clothes and laid him in a manger,
because there was no room for them in the inn.

Now there were shepherds in that region living in the fields
and keeping the night watch over their flock.
The angel of the Lord appeared to them
and the glory of the Lord shone around them,
and they were struck with great fear.
The angel said to them,
"Do not be afraid;
for behold, I proclaim to you good news of great joy
that will be for all the people.
For today in the city of David
a savior has been born for you who is Christ and Lord.
And this will be a sign for you:
you will find an infant wrapped in swaddling clothes
and lying in a manger."
And suddenly there was a multitude of the heavenly host with the angel,
praising God and saying:
"Glory to God in the highest
and on earth peace to those on whom his favor rests."
Reflection Questions:
What brings you abundant joy and great rejoicing?
What challenges do you face in living temperately, justly, and devoutly?
How do you need to hear the words, "Do not be afraid?"
Catena Nova:
Rejoice, dearly beloved, for today our Saviour is born! There can be no place for sadness on the birthday of life itself. For this day has swallowed up all fear of death, and in its promise of eternity has replaced fear with joy. No one at all is excluded from today's festive celebration, for there is a single great cause of joy which applies to everyone alike. For our Lord is the destroyer of sin and death; and since he found no one at all free from guilt, so he came in order to set all alike free. Let the Saint then be filled with joy, for he is hastening to receive his palm. Let the sinner rejoice, for he is invited to receive pardon. Let the Gentile be filled with eager hope, for he is called to life. (St. Leo the Great)
The Word of God, born once on the level of the flesh, is always born willingly for those who desire it on the level of the spirit, because of his love for humanity. He becomes an infant, forming himself in them by the virtues; he manifests himself in just the measure of which he knows the one who is receiving him is capable. It is not through any ill-will that he diminishes the manifestation of his own majesty; it is rather that he weighs the capacity of those who desire to see him. And so, though the Word of God is always manifested in the life of those who share in him, yet because the mystery is transcendent, he remains always invisible to all. (St. Maximus the Confessor)
Today Truth has sprung up from the earth; Christ is born in the flesh. We must celebrate this day of joy as worthily as we can. It is a day which of its nature impels us to consider also the everlasting day, so we must not fail to turn our minds to that also: with hope that cannot be shaken, we should yearn for gifts that are eternal. Today we have received the power to be called children of God, so let us boldly be what we are. For our sake, the bringer-about of all time was himself brought into time; for our sake the maker of the world appeared in the flesh; for our sake the Creator was created. So why do we who must still die still seek our joy in perishable things; why do we put so much futile effort into clutching on to this fleeting life? A much brighter hope has now lit up the whole earth: it promises, even to us who live on earth, eternal life in heaven. (St. Augustine)
What shall I say! And how shall I describe this Birth to you? For this wonder fills me with astonishment. The Ancient of days has become an infant. He Who sits upon the sublime and heavenly Throne, now lies in a manger. And He Who cannot be touched, Who is simple, without complexity, and incorporeal, now lies subject to human hands. He Who has broken the bonds of sinners, is now bound by an infant's bands. But He has decreed that ignominy shall become honor, infamy be clothed with glory, and total humiliation the measure of his Goodness. (St. John Chrysostom)
It is no use to say that we are born two thousand years too late to give room to Christ. Nor will those who live at the end of the world have been born too late. Christ is always with us, always asking for room in our hearts. But now it is with the voice of our contemporaries that he speaks, with the eyes of store clerks, factory workers and children that he gazes; with the hands of office workers, slum dwellers and suburban housewives that he gives. It is with the feet of soldiers and tramps that he walks, and with the heart of anyone in need that he longs for shelter. And giving shelter or food to anyone who asks for it, or needs it, is giving it to Christ. (Dorothy Day)
My heart has become Your manger,
Awaiting You,
But not for long!
Maria, Your mother and also mine
Has given me her name.
At midnight she will place her newborn child
Into my heart.
Ah, no one's heart can fathom,
What You've in store for those who love You.
Now You are mine, and I won't let You go.
Wherever my life's road may lead,
You are with me.
Nothing can ever part me from Your love. (St. Teresa Benedicta of the Cross/Edith Stein)
When we contemplate the Incarnate Word at Bethlehem, let us rise above the things of sense so as to gaze upon Him with the eyes of faith alone. Faith makes us share here below in the knowledge that the Divine Persons have of One Another. There is no exaggeration in this. Sanctifying grace makes us indeed partakers of the divine nature. Now, the activity of the divine nature consists in the knowledge that the Divine Persons have the One of the Other, and the love that they have One for the Other. We participate therefore in this knowledge and in this love. And in the same way as sanctifying grace having its fruition in glory will give us the right of seeing God as he sees himself, so, upon earth, in the shadows of faith, grace enables us to behold deep down into these mysteries through the eyes of God. (Bl. Columba Marmion)
Homily
SOLEMNITY OF CHRISTMAS
(Mass During the Night)
Readings: Is. 9:1-6; Ti. 2:11-14; Lk. 2:1-14
A Wonderful Life
By now, I'm sure the name George Bailey rings a bell. It certainly should. You might even be sick of George Bailey by now! He's Jimmy Stewart's character in the movie It's A Wonderful Life. You know the story: It's Christmas Eve, and a man beset with many problems is on the brink of suicide. Just as he's about to throw himself from a bridge, an angel appears disguised as an old man. The angel, named Clarence, promises to save George from his problems by making him unknown to his family and friends: by canceling his life as though he never existed. Thus, all his problems will have disap­peared!
But George soon discovers it's not as simple as that. He learns how his life, to which he has now become a stranger, was something he truly loved. Above all, he learned how many people needed him. How his life would have made a difference to so many. And how, without him, things would go very wrong for the people he loved, including his brother, who he was destined to save from drowning. So pretty soon, George was begging the angel to restore things the way they were. And the angel did just that, right in time for Christmas. He returned George Bailey to what was, after all, "a wonderful life."
And now, for a moment, imagine with me a world in which the Child whose birth we herald today never existed, a world that never heard the glad tidings announced by real angels: Today in the city of David a savior has been born for you who is Messiah and Lord (G-Midnight). Think of a world where Christ has become a stranger to us, a person unknown and unrecog­nized.
Well, the first thing to be gone would be Christmas. It would disappear into thin air, the church where you gather for worship would never have been built, and our celebration here this night, never held. Gone too would be the manger, the Magi, and the magic of Christmas. More than these would be gone, though, from our lives. For while a festive time in honor of some other god like Saturn might well have maintained its primacy over Christmas, never giving way to it, what could ever replace the kindness and. . .love of God, our savior, that appeared today? (II-Dawn)
Imagine, too, how the long history of the human race--of a people that walked in darkness (I-Midnight) -- might have continued? Without the light that shines in the darkness. . .the true light which enlightens everyone? (G-Day) No doubt, countless men and women would have made that history anyway. The Emperors of Rome, the Charlemagnes, the Napoleons, the Hitlers and Stalins, maybe the Presidents of a United States too, would still have made their mark. But, without the Child born for us, the Son given to us, who would ever sustain judgment and justice against this world's kings and rulers? (I-Midnight)
For gone from a Christless world would be the promise of peace proclaimed to those on whom [God's] favor rests (G-Midnight). The record of his words and deeds would never be written, and therefore steps that bring good news would never be heard (cf. I-Day). His followers, whether a Jimmy Carter building habitats for humanity, or the blue and white saried nuns of Mother Theresa's Missionaries of Charity serving the poorest of the poor, or a Pope Francis speaking out on behalf of refugees, immigrants and the environment.
Nor would the Child's mother Mary have kept all these things we celebrate tonight, reflecting on them in her heart (G-Dawn). And no apostle would go forth and repeat them, telling us the grace of God has appeared, saving all (II-Midnight). No priest could pour over us the bath of rebirth, and no bishop renew us by the Holy Spirit (cf. II-Dawn). Nor could any other grace of any other sacrament be richly poured out on us through Jesus Christ our Savior (II-Dawn).
For there would have been no one to merit such grace: No one to give himself for us, to deliver us from all lawlessness and to cleanse for himself a people as his own (II-Midnight). No one to save [them] from their sins (G-Vigil). No one to accomplish [our] purifica­tion . . . and take his seat at the right hand of the Majesty on high (cf. II-Day).
Now could there be a holy people, the redeemed of the Lord (I-Dawn). No one justified by his grace and become heirs in hope of eternal life (II-Dawn). No cause for anyone to await the blessed hope, the appearance of the glory of the great God and of our savior Jesus Christ (II-Midnight). All this would be the stuff of fantasy, and not of grace and truth (G-Day).
Yet, in fact, Christ is born today and, in fact, he lives today. Still, so many fail to see in him the splendor of [God's] glory (cf. II-Day). Even those who bear the name "Christian" can live as though he were never born, as though he never lived. As if Christ, like George Bailey, has become a strang­er to them, unrecog­nized and unknown. For too often the inn of our heart is closed, without enough room to house him. And the rejection he met from the day of his birth continues, as he comes to his own, and his own receive him not (G-Day).
So this Christmas, may we ponder the truth: Jesus is in the world . . . the Word becoming flesh, making his dwelling among us (cf. G-Day). And pray we see the "wonderful life" that could be ours through him who [is] life. For this life [is] the light of the human race (G-Day): The same Jesus Christ our Lord, born this holy night, who lives and reigns, with God the Father, in the unity of the Holy Spirit, one God, forever and ever. Amen.