Fourteenth Sunday in Ordinary Time (A)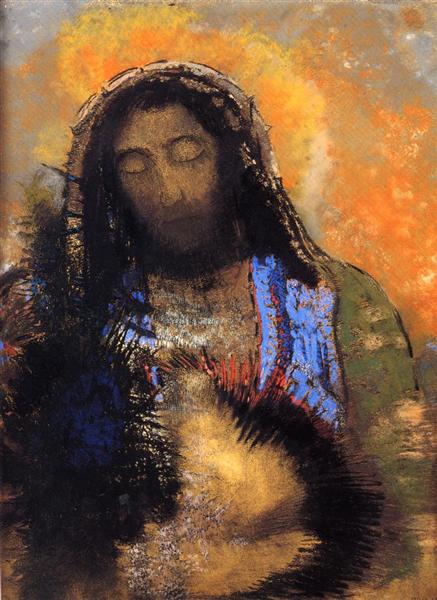 Introit
Kyrie
Gloria
Collect
O God, who in the abasement of your Son
have raised up a fallen world,
fill your faithful with holy joy,
for on those you have rescued from slavery to sin
you bestow eternal gladness.
Through our Lord Jesus Christ, your Son,
who lives and reigns with you in the unity of the Holy Spirit,
one God, for ever and ever.
Liturgy of the Word
First Reading (Zechariah. 9:9-10)
Thus says the LORD:
Rejoice heartily, O daughter Zion,
shout for joy, O daughter Jerusalem!
See, your king shall come to you;
a just savior is he,
meek, and riding on an ass,
on a colt, the foal of an ass.
He shall banish the chariot from Ephraim,
and the horse from Jerusalem;
the warrior's bow shall be banished,
and he shall proclaim peace to the nations.
His dominion shall be from sea to sea,
and from the River to the ends of the earth.
Responsorial Psalm (145:1-2,8-9,10-11,13-14)
R/. I will praise your name for ever, my king and my God.
I will extol you, O my God and King,
and I will bless your name forever and ever.
Every day will I bless you,
and I will praise your name forever and ever. R/.

The LORD is gracious and merciful,
slow to anger and of great kindness.
The LORD is good to all
and compassionate toward all his works. R/.

Let all your works give you thanks, O LORD,
and let your faithful ones bless you.
Let them discourse of the glory of your kingdom
and speak of your might. R/.

The LORD is faithful in all his words
and holy in all his works.
The LORD lifts up all who are falling
and raises up all who are bowed down. R/.

Second Reading (Romans 8:9,11-13)
Brothers and sisters:
You are not in the flesh;
on the contrary, you are in the spirit,
if only the Spirit of God dwells in you.
Whoever does not have the Spirit of Christ does not belong to him.
If the Spirit of the one who raised Jesus from the dead dwells in you,
the one who raised Christ from the dead
will give life to your mortal bodies also,
through his Spirit that dwells in you.
Consequently, brothers and sisters,
we are not debtors to the flesh,
to live according to the flesh.
For if you live according to the flesh, you will die,
but if by the Spirit you put to death the deeds of the body,
you will live.
Verse Before the Gospel
Gospel (Matthew 11:25-20)
At that time Jesus exclaimed:
"I give praise to you, Father, Lord of heaven and earth,
for although you have hidden these things
from the wise and the learned
you have revealed them to little ones.
Yes, Father, such has been your gracious will.
All things have been handed over to me by my Father.
No one knows the Son except the Father,
and no one knows the Father except the Son
and anyone to whom the Son wishes to reveal him."
"Come to me, all you who labor and are burdened,
and I will give you rest.
Take my yoke upon you and learn from me,
for I am meek and humble of heart;
and you will find rest for yourselves.
For my yoke is easy, and my burden light."
Catena Nova
Take thought now, redeemed humanity and consider how great and worthy is He who hangs on the cross for you. His death brings the dead to life but at His passing, heaven and earth are plunged into mourning and hard rocks are split asunder. It was a divine decree that permitted one of the soldiers to open His sacred side with a lance. This was done so that the Church might be formed from the side of Christ as He slept the sleep of death on the cross and so that the Scripture might be fulfilled: 'They shall look on him whom they pierced.' The blood and water, which poured out at that moment, were the price of our salvation. Flowing from the secret abyss of our Lord's Heart as from a fountain, this stream, gave the Sacraments of the Church, the power to confer the life of grace, while for those already living in Christ, it became a spring of living water welling up to life everlasting." (St. Bonaventure)
Now, O love, my King and my God, now, O Jesus my dear one, receive me into the most gracious care of Your Divine Heart. There, there, so that I may live entirely for You, fasten me to Your love. Now release me into the great ocean of Your mercy's abyss – there, there, commit me to the bowels of Your overflowing kindness. Ah! Now cast me into the voracious flame of Your living love. There, there, transmit me into You until my soul and spirit are reduced to ashes in the conflagration. And at the hour of my passing away, commit me to the providence of Your fatherly charity. There, there, O my sweet Saviour, console me with the sight of Your gentle presence. There, by the taste of Your dear ransom with which You have redeemed me, recreate me. There, with the loving voice of Your incomparable love, call me to You. There, there, receive me in the embrace of Your infinitely merciful forgiveness. There, by the exquisite scent of the breath of Your Spirit's sweetness, draw me to You, draw me in and draw me. There, in the kiss of perfect union of Your fruition, immerse me forever. And grant me then to see You, to have You, to enjoy You eternally in the greatest happiness, for my soul has yearns for You, O Jesus, dearest of all dear ones. Amen (St Gertrude the Great).
He [Christ] showed me that it was His great desire of being loved by human beings and of withdrawing them from the path of ruin, that made Him form the design of manifesting His Heart to men and women, with all the treasures of love, of mercy, of grace, of sanctification and salvation which it contains, in order that those who desire to render Him and procure Him, all the honour and love possible, might themselves be abundantly enriched with those divine treasures of which His heart is the source (St. Margaret Mary Alacoque).
What more could he still do for us, that he had not done? He has opened his very Heart to us, as the most secret chamber wherein to lead our soul, his chosen spouse. For it is his joy to be with us in silent stillness, and in peaceful silence to rest there with us.... He gives us his heart entirely, that it may be our home. He desires our hearts in return that they may be his dwelling place (Johannes Tauler).
The Son of God gives us His Heart not only to be the model and rule of our life but also to be our heart, so that by the gift of this Heart, immense, infinite and eternal, we may fulfil all our duties to God in a manner worthy of His infinite perfections. [Thus] we have received from our Divine Saviour, the gift of His adorable Heart, which is the perfect means of fulfilling all our duties. We should employ the Sacred Heart as if it were our own heart, to adore God fittingly, to love Him perfectly, and to satisfy all our obligations adequately so that our homage and love may be worthy of His supreme majesty. Eternal and infinite thanks be rendered to Thee, O Good Jesus, for the infinitely precious gift of Thy divine Heart. May all the angels, saints and all creatures bless Thee forever! (St. John Eudes)
I need a heart burning with tenderness
Who will be my support forever,
Who loves everything within me, even my weakness...
And who never leaves me day or night.
I could find no creature
Who could always love me and never die.
I must have a God who takes on my nature
And becomes my brother and is able to suffer!
You heard me, only Friend whom I love.
To ravish my heart, you became human.
You shed your blood, what a supreme mystery!
And you still love for me on the Altar.
If I cannot see the brilliance of your Face
Or hear your sweet voice,
O my God, I can live by your Grace,
I can rest on your Sacred Heart!
O Heart of Jesus, treasure of tenderness,
You Yourself are my happiness, my only hope.
You who knew how to charm my tender youth,
Stay near me till the last night.
Lord, to you alone I've given my life,
And all my desires are well known to you.
It's in your ever-infinite goodness
That I want to lose myself, O Heart of Jesus! (St. Thérèse of Lisieux)
Ah! Beside You I am not afraid of anything!
I snuggle up against You and,
like the lost sheep,
hear the beating of Your Heart.
Jesus, yet again I am Yours,
Yours forever.
With You, I am truly great,
without You, nothing but a weak reed.
Upheld by You,
I am a pillar!" (Pope St. John XXIII)
Homily
The Yoke's On Us
Have you perhaps heard of "Transcendental Christology?" How about "the supernatural existential?" Surely you know what "the immanent Trinity" is as distinct from the "economic Trinity?" Or all about "prevenient grace" and "condign merit?" OK, one last thing – an "eschatological reservation." No pun intended. (Don't ask).
Such esoteric items should be familiar to anyone who has been through seminary and taken the required slate of courses. I mention them to highlight how far a distance we can travel from Jesus' saying, No one knows the Son except the Father, and no one knows the Father except the Son. From fairly simple words like these developed the intricate doctrine of the Trinity: a far cry from the Lord Jesus praising God that things hidden from the wise and the learned . . . have [been] revealed to the childlike (G)!
Now I'm the last person to knock serious reflection on the faith, sounding and probing its depths to find suitable language for all kinds of audiences. We call people "theologians" who do this as a vocation and their mission is crucial to the church. Yet, all the learning in the world doesn't guarantee you've found God. Indeed, the gospel first made inroads among those considered "foolish" -- or worse -- like fishermen and tax collectors, pagans and prostitutes. A ragtag bunch at whom the intelligentsia looked down their upturned noses. (And likely still do).
Which suited God just fine: God, the enemy of human pretense. God, who gave Zechariah the vision of a Savior, riding on an ass, on a colt, the foal of an ass, coming to banish things like chariots . . . horses . . . and warriors' bows (I). In other words, a Savior who rejects human displays of power. A Savior who enters Jerusalem on a beast of burden, preferring public transporta­tion to chauffeured limousines. And rather than ask other people to make his life more comfort­able, he tells them, Come to me, all you who labor and are burdened, and I will give you rest (G). Strange God, this Savior. While everyone else manoeuvers for fame and fortune, hoping to make their own burden lighter, the Savior puts the yoke on his own shoulders, even when it turns out to be a Roman cross.
And that's the secret hidden from the wise and the learned: the secret to finding rest for ourselves -- a secret well-hidden in a society like ours. For we go after things we think will make our yoke easy and our burden light, but in the end only make life more difficult for us and for others, leaving us all heavy-laden. Like the spectacle of people who thing that wearing a mask to protect the health of other people is too heavy a yoke to bear – or young people making light of the burden the virus has placed on so many people by holding "Covid Parties" with a prize going to whoever is diagnosed with the virus first – or Gilead Sciences Inc. which is planning to yoke hospitals with a $3,120 charge for a typical patient for their Covid-19 drug remdesivir – and finally, the Trump administration asking the Supreme Court to invalidate Obamacare while the pandemic rages leaving untold numbers to shoulder the burden of health-care costs by themselves.
So it appears there's a pretty steep learning curve should we wish to enroll in the only course of study that seems to matter to One who said, Learn from me, for I am meek and humble of heart (G). Which is why Paul reminds us that we are not debtors to the flesh. Meaning all those deeds of the body that weigh us and others down with burdens that stoop and crush.
For the yoke of Christ is borne by those who are in the Spirit and have learned there is another way to live. Where intellectual prowess, influence and power, wealth and status, amount to little. And should we have those things-- we Americans fortunate enough to live in this land whose independence we celebrate this weekend -- we must use them according to the spirit, and not according to the flesh (cf. II). That is, the Spirit of Christ, whose way is meek and humble, gracious and merciful, good to all and compas­sionate, who lifts up all who are falling, and raises up all who are bowed down (RP). Who lives and reigns with the Father, and the Holy Spirit, one God, forever and ever. Amen.
Creed
Intercessions (Mary Grace Melcher)
For the church, that those among us who are wise and learned and prudent in the ways of the world may be converted and take their place among the little ones who understand the heavenly Father.
That Jesus, who holds all power hidden in His peacefulness, may calm and pacify the hearts of the powerful, inclining them to thoughts of justice and reverence before the gift of human life.
That we who follow the just savior, who is gentle and humble, yet whose dominion shall be from sea to sea, may imitate His lowliness and rejoice in His salvation.
For our dear ones who are far from the grace of God and His holy sacraments, that our prayers and love may bring them back to the Lord who willingly lifts up those who are falling.
That the Lord, who is gracious and merciful, slow to anger and of great kindness, may come to the aid of those who need Him most in their time of illness and distress.
For our dear departed ones, in whom the Spirit of the One who raised Jesus from the dead once dwelt by their baptism, that through the same Spirit they may enter into new life in the kingdom of heaven.
Father, Lord of heaven and earth, by whose gracious will the mysteries of the kingdom are revealed to the childlike, make us learn from your Son humility of heart, that in shouldering his yoke we may find refreshment and rest. We ask this through Christ our Lord. Amen.
Offertory Hymn
Come to me, O weary traveler,
Come to me with your distress;
Come to me, you heavy burdened,
Come to me and find your rest.
Do not fear, my yoke is easy;
Do not fear, my burden's light;
Do not fear the path before you;
Do not run from me in fright.
Take my yoke and leave your troubles;
Take my yoke and come with me.
Take my yoke, I am beside you;
Take and learn humility.
Rest in me, O weary traveler;
Rest in me and do not fear.
Rest in me, my heart is gentle;
Rest and cast away your care.
Lord's Prayer
With confidence in the love of God, we pray as Jesus taught...
Spiritual Communion (Act of Reception; Book of Common Prayer)
In union, blessed Jesus, with the faithful gathered at every altar of your Church where your blessed Body and Blood are offered this day, (and remembering particularly my own parish and those worshiping there) I long to offer you praise and thanksgiving, for creation and all the blessings of this life, for the redemption won for us by your life, death, and resurrection, for the means of grace and the hope of glory. And particularly for the blessings given me.... I believe that you are truly present in the Holy Sacrament, and, since I cannot at this time receive communion, I pray you to come into my heart. I unite myself with you and embrace you with all my heart, my soul, and my mind. Let nothing separate me from you; let me serve you in this life until, by your grace, I come to your glorious kingdom and unending peace. Amen.
Communion Antiphon
Closing Hymn (John Michael Talbot)
All who are weary come unto Me
All who find life a burden
I will refresh you
Your soul will find rest
For My yoke is easy
And My burden is light
Take my yoke on your shoulders and learn
For I am gentle and humble
I will refresh you
Your soul will find rest…
Archives