Body and Blood of Christ (A)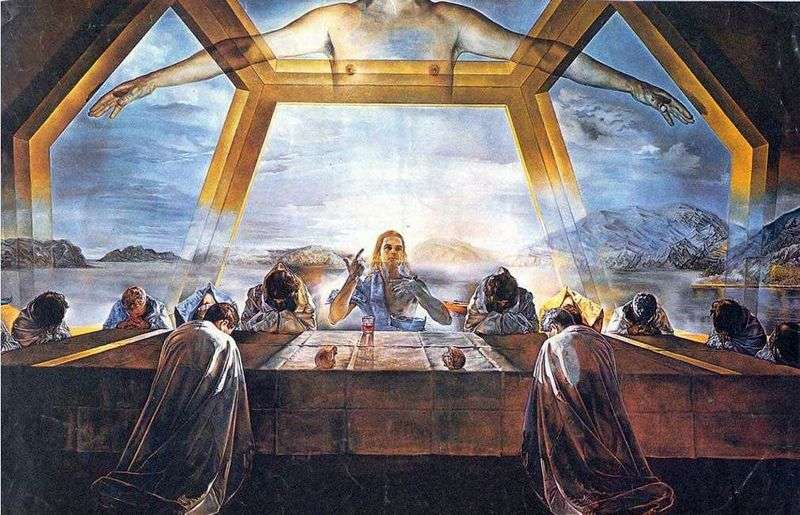 Introit
Kyrie
Gloria
Collect
O God, who in this wonderful Sacrament have left us a memorial of your Passion, grant us, we pray, so to revere the sacred mysteries of your Body and Blood that we may always experience in ourselves the fruits of your redemption. Who live and reign with God the Father in the unity of the Holy Spirit, one God, for ever and ever. Amen.

Liturgy of the Word
First Reading Deuteronomy 8:2–3, 14b–16a
Moses said to the people: "Remember how for forty years now the Lord, your God, has directed all your journeying in the desert, so as to test you by affliction and find out whether or not it was your intention to keep his commandments. He therefore let you be afflicted with hunger, and then fed you with manna, a food unknown to you and your fathers, in order to show you that not by bread alone does one live, but by every word that comes forth from the mouth of the Lord.
"Do not forget the Lord, your God, who brought you out of the land of Egypt, that place of slavery; who guided you through the vast and terrible desert with its saraph serpents and scorpions, its parched and waterless ground; who brought forth water for you from the flinty rock and fed you in the desert with manna, a food unknown to your fathers."
Responsorial Psalm
R. Praise the Lord, Jerusalem.

Glorify the LORD, O Jerusalem;
praise your God, O Zion.
For he has strengthened the bars of your gates;
he has blessed your children within you.

He has granted peace in your borders;
with the best of wheat he fills you.
He sends forth his command to the earth;
swiftly runs his word!
He has proclaimed his word to Jacob,
his statutes and his ordinances to Israel.
He has not done thus for any other nation;
his ordinances he has not made known to them. Alleluia.
Second Reading 1 Corinthians 10:16–17
Brothers and sisters: The cup of blessing that we bless, is it not a participation in the blood of Christ? The bread that we break, is it not a participation in the body of Christ? Because the loaf of bread is one, we, though many, are one body, for we all partake of the one loaf.
Sequence Lauda, Sion

Laud, O Sion, thy salvation,
Laud with hymns of exultation
Christ, thy King and Shepherd true:
Spend thyself, his honour raising,
Who surpasseth all thy praising;
Never canst thou reach his due.
Sing today, the mystery showing
Of the living, life-bestowing
Bread from heaven before thee set;
E'en the same of old provided,
Where the Twelve, divinely guided,
At the holy Table met.
Full and clear ring out thy chanting,
Joy nor sweetest grace be wanting
To thy heart and soul to-day;
When we gather up the measure
Of that Supper and its treasure,
Keeping feast in glad array.
Lo, the new King's Table gracing,
This new Passover of blessing
Hath fulfilled the elder rite:
Now the new the old effaceth,
Truth revealed the shadow chaseth,
Day is breaking on the night.
What he did at Supper seated,
Christ ordained to be repeated,
His memorial ne'er to cease:
And, his word for guidance taking,
Bread and wine we hallow, making
Thus our Sacrifice of peace.
This the truth to Christians given
Bread becomes his Flesh from heaven,
Wine becomes his holy Blood.
Doth it pass thy comprehending?
Yet by faith, thy sight transcending,
Wondrous things are understood.
Yea, beneath these signs are hidden
Glorious things to sight forbidden:
Look not on the outward sign.
Wine is poured and Bread is broken,
But in either sacred token
Christ is here by power divine.
Whoso of this Food partaketh,
Christ divideth not nor breaketh,
He is whole to all that taste.
Whether one this bread receiveth
Or a thousand, still he giveth
One same Food that cannot waste.
Good and evil men are sharing
One repast, an end preparing
Varied as the heart of man;
Life or death shall be awarded,
As their days have been recorded
Which from their beginning ran.
When the Sacrament is broken,
Doubt not in each severed token,
Hallowed by the word once spoken,
Resteth all the true content:
Nought the precious Gift divideth,
Breaking but the sign betideth,
He himself the same abideth,
Nothing of his fullness spent.
Lo! the Angels' Food is given
To the pilgrim who hath striven;
See the children's Bread from heaven,
Which to dogs may not be cast;
Truth the ancient types fulfilling,
Isaac bound, a victim willing,
Paschal lamb, its life-blood spilling,
Manna sent in ages past.
O true Bread, good Shepherd, tend us,
Jesu, of thy love befriend us,
Thou refresh us, thou defend us,
Thine eternal goodness send us
In the land of life to see;
Thou who all things canst and knowest,
Who on earth such Food bestowest,
Grant us with thy saints, though lowest,
Where the heavenly Feast thou showest,
Fellow-heirs and guests to be.
Amen. Alleluia.
Gospel Acclamation
Gospel John 6:51–58
Jesus said to the Jewish crowds: "I am the living bread that came down from heaven; whoever eats this bread will live forever; and the bread that I will give is my flesh for the life of the world."
The Jews quarreled among themselves, saying, "How can this man give us his flesh to eat?" Jesus said to them, "Amen, amen, I say to you, unless you eat the flesh of the Son of Man and drink his blood, you do not have life within you. Whoever eats my flesh and drinks my blood has eternal life, and I will raise him on the last day. For my flesh is true food, and my blood is true drink. Whoever eats my flesh and drinks my blood remains in me and I in him. Just as the living Father sent me and I have life because of the Father, so also the one who feeds on me will have life because of me. This is the bread that came down from heaven. Unlike your ancestors who ate and still died, whoever eats this bread will live forever."
Catena Nova
This food we call the Eucharist, of which no one is allowed to partake except one who believes that the things we teach are true, and has received the washing for forgiveness of sins and for rebirth, and who lives as Christ handed down to us. For we do not receive these things as common bread or common drink; but as Jesus Christ our Savior being incarnate by God's Word took flesh and blood for our salvation, so also we have been taught that the food consecrated by the Word of prayer which comes from him, from which our flesh and blood are nourished by transformation, is the flesh and blood of that incarnate Jesus (St. Justin Martyr).
O banquet most precious! O banquet most admirable! O banquet overflowing with every spiritual delicacy! Can anything be more excellent than this repast, in which not the flesh of goats and heifers, as of old, but Christ the true God is given us for nourishment? What more wondrous than this holy sacrament! In it bread and wine are changed substantially, and under the appearance of a little bread and wine is had Christ Jesus, God and perfect Man. In this sacrament sins are purged away, virtues are increased, the soul is satiated with an abundance of every spiritual gift. No other sacrament is so beneficial. Since it was instituted unto the salvation of all, it is offered by Holy Church for the living and for the dead, that all may share in its treasures.
My dearly beloved, is it not beyond human power to express the ineffable delicacy of this sacrament in which spiritual sweetness is tasted in its very source, in which is brought to mind the remembrance of that all-excelling charity which Christ showed in His sacred passion? Surely it was to impress more profoundly upon the hearts of the faithful the immensity of this charity that our loving Savior instituted this sacrament at the last supper when, having celebrated the Pasch with His disciples. He was about to leave the world and return to the Father. It was to serve as an unending remembrance of His passion, as the fulfillment of ancient types — this the greatest of His miracles. To those who sorrow over His departure He has given a unique solace (St. Thomas Aquinas)
O boundless charity!
Just as you gave us yourself,
wholly God and wholly man,
so you left us all of yourself as food
so that while we are pilgrims in this life
we might not collapse in our weariness
but be strengthened by you, heavenly food.
O mercenary people!
And what has your God left you?
He has left you himself,
wholly God and wholly man,
hidden under the whiteness of this bread.
O fire of love!
Was it not enough to gift us
with creation in your image and likeness,
and to create us anew to grace in your Son's blood,
without giving us yourself as food,
the whole of divine being,
the whole of God?
What drove you?
Nothing but your charity,
mad with love as you are! (St. Catherine of Siena)
The eternal spring is hidden
in this living bread for our life's sake,
although it is night.
It is here calling out to creatures;
and they satisfy their thirst,
although in darkness,
because it is night.
This living spring that I long for,
I see in this bread of life,
although it is night (St. John of the Cross).
The brothers and sisters who would like to work for the conversion of souls, should try to participate every day in the sacrifice of the Mass. Let them remember that Mass is both Christmas and Calvary. A single Mass gives more glory to God than the martyrdom of the whole of humanity, united with the praises of all the angels and the saints. Where you have the Blessed Sacrament, there you have the living God, the Saviour, as really as when he was living in Galilee and Judea, as really as when he is now in heaven. Never lose a Communion by your own fault. Communion is more than life, more than all the goods of this world, more than the entire universe. It is God Himself, it is Jesus. Can you prefer anything else? If you love Jesus sincerely, can you willfully lose the grace of his coming within you? Jesus asks you to love him with all the energy and the simplicity of your heart (Bl. Charles de Foucauld).
If you and I love our faulty fellow-human beings, how much more must God love us all? If we as human parents, can forgive our children any neglect, any crime, and work and pray patiently to make them better, how much more does God love us? You may say perhaps: "How do we know He does, if there is a He!" And I can only answer that we know it because He is here present with us today in the Blessed Sacrament on the altar, that He never has left us, and that by daily going to Him for the gift of Himself as daily bread, I am convinced of that love. I have the Faith that feeding at that table has nourished my soul so that there is life in it, and a lively realization that there is such a thing as the love of Christ for us. It took me a long time as a convert to realize the presence of Christ as Man in the Sacrament. He is the same Jesus Who walked on earth, Who slept in the boat as the tempest arose, Who hungered in the desert, Who prayed in the garden, Who conversed with the woman by the well, Who rested at the house of Martha and Mary, Who wandered through the cornfields, picking the ears of corn to eat. Jesus is there as Man. He is there, Flesh and Blood, Soul and Divinity. He is our leader Who is always with us. Do you wonder that Catholics are exultant in this knowledge, that their Leader is with them? "I am with you all days, even to the consummation of the world" (Dorothy Day).
In the sacrament of the altar, the Lord meets us, men and women created in God's image and likeness (cf. Gen 1:27), and becomes our companion along the way. In this sacrament, the Lord truly becomes food for us, to satisfy our hunger for truth and freedom. Since only the truth can make us free (cf. Jn 8:32), Christ becomes for us the food of truth. With deep human insight, Saint Augustine clearly showed how we are moved spontaneously, and not by constraint, whenever we encounter something attractive and desirable. Asking himself what it is that can move us most deeply, the saintly Bishop went on to say: "What does our soul desire more passionately than truth?" Each of us has an innate and irrepressible desire for ultimate and definitive truth. The Lord Jesus, "the way, and the truth, and the life" (Jn 14:6), speaks to our thirsting, pilgrim hearts, our hearts yearning for the source of life, our hearts longing for truth. Jesus Christ is the Truth in person, drawing the world to himself. "Jesus is the lodestar of human freedom: without him, freedom loses its focus, for without the knowledge of truth, freedom becomes debased, alienated and reduced to empty caprice. With him, freedom finds itself." In the sacrament of the Eucharist, Jesus shows us in particular the truth about the love which is the very essence of God. It is this evangelical truth which challenges each of us and our whole being. For this reason, the Church, which finds in the Eucharist the very centre of her life, is constantly concerned to proclaim to all, opportune importune (cf. 2 Tim 4:2), that God is love. Precisely because Christ has become for us the food of truth, the Church turns to every man and woman, inviting them freely to accept God's gift (Pope Benedict XVI).
Homily
What Would You Like to Drink With That?
"Blood of Recovered Covid-19 Patients is Becoming a Hot Commodity." So reports the Wall Street Journal (May 29, 2020) on how pricey blood has become for companies trying to develop antibody tests for the virus -- $1,000 or more for one milliliter of "disease-state" blood. "Surging demand has proven a boon for the traders known as blood brokers who source this commodity; diagnostic companies say high prices for the blood of recovered Covid-19 patients are posing a hurdle to developing tests." Of course, plenty of people are willing to donate their plasma free of charge in the hope they might contribute to promising treatments for Covid patients. But who knew there was a booming blood business?
As churches slowly begin to open up for the first time in months – many on this feast of the Body and Blood of Christ – with stringent protocols in place to minimize health risks, one change will likely be with us for a long time: the absence of the Eucharistic cup. Its restoration to the congregation after centuries of restriction to clergy alone was one fruit of the liturgical reforms of the Second Vatican Council.

This is one reason the name for today's feast was changed by Pope Paul VI from its traditional Corpus Christi to Corpus et Sanguis Christi – the Body and the Blood of Christ – to emphasize the full sacramental sign of the Blessed Sacrament. As if to say, the one loaf and the cup of blessing are inseparable. Like "love and marriage,"as the song says, You can't have one without the other....Try, try, try to separate them....It's an illusion...Try, try, try, and you will only come....To this conclusion....You can't have one, you can't have none...You can't have one without the other.
Mind you, I am not denying the Catholic teaching that the whole Christ is "really, truly, and substantially" present under each Species of bread and wine, and hence there is no loss to the communicant who receives only one or the other. "The Catholic faith teaches that Christ, whole and entire, and the true Sacrament, is received even under only one species, and hence that as regards the resulting fruits, those who receive under only one species are not deprived of any grace that is necessary for salvation" (General Instruction of the Roman Missal, 282).
Still, the fullness of the sacramental sign is diminished when the chalice is reserved to the priest alone. "Holy Communion has a fuller form as a sign when it takes place under both kinds. For in this form the sign of the Eucharistic banquet is more clearly evident and clearer expression is given to the divine will by which the new and eternal Covenant is ratified in the Blood of the Lord...." (GIRM 281). Sois there something we can do, under the present circumstances, to make sure Paul's question does not go unanswered: The cup of blessing that we bless, is it not a participation in the blood of Christ? (II)
I think there is. Something about the present crisis might hold an answer since we are dealing, according to the latest research, with an impairment in blood circulation with infection of blood vessels being a major way for the virus to course through the body (cf. Dana G. Smith; "Coronavirus May Be a Blood Vessel Disease, Which Explains Everything"; @ https://elemental.medium.com/coronavirus-may-be-a-blood-vessel-disease-which-explains-everything-2c4032481ab2; accessed May 29, 2020). That, and the well-known hyper-clotting the virus causes in people with severe cases of the disease.
So how does the prized and afflicted blood of Covid-19 victims relate to the Blood the New Testament calls "precious" and by which we have been purchased "at a price?" (1 Peter 1:19; 1 Cor. 6:20) Well, the Blood of Christ is, first of all, human blood. As such, it circulates throughout the Body of Christ with all of its healing, protecting, and redeeming properties. In virtue of this Blood the members of the Body are made into a communion of blood brothers and sisters, no matter their differences of gender, race, economic or social status. And its Cup will continue to be raised in blessing no matter who drinks from it.
In those moments during the liturgy when the Cup of blessing is most visible – at the consecration (This is the chalice of my Blood, the Blood of the new and eternal covenant); at the elevation (Through him, with him and in him) and at the invitation to Communion (Behold the Lamb of God) – there remains the opportunity for everyone – present in person or virtually – to respond with a robust Amen to Paul's question – "I do indeed know that in this Cup we find communion in the Blood of Christ and therefore with all who have been reconciled to God through it."
And while not an official rubric, would it be out of place for the priest, after drinking from the Cup to reserve some in the chalice and, after distributing holy Communion under the Species of bread, to make the Sign of the Cross over the congregation with the remaining consecrated Wine in the chalice using the same words he used when receiving it: May the Blood of Christ keep [you] safe for eternal life? This gesture could help us avoid returning to a time when receiving from the Cup was a clerical preserve and to remind everyone that we find our communion with Christ and one another in the mystery of his Blood inseparable from the one loaf.
So in this time of social distancing and spiritual communions, the central symbol of what keeps us united in one Body and in relationship with one another is still available in blessing until such time as we can once more, all of us, eat the flesh of the Son of Man and drink his blood, to have life within us. For this flesh is true food, and this blood is true drink. Such that whosoever eats and whosoever drinks remains in Christ and Christ in them (cf. G). Who lives and reigns, world without end. Amen.
Creed
Intercessions
For the whole church, keeping this solemnity in honor of the Body and Blood of Jesus, that we may renew our gratitude to our Heavenly Father, who provides for our journey with the bread that is His own Son. Lord, hear us.
For peace, for the justice that undergirds peace; that we may share our bread with our hungry brothers and sisters in the same generous spirit that Jesus shares Himself as Bread with us. Lord, hear us.
That we may come to a renewed awareness of who it is who feeds our souls in such self-effacing silence, and begin to show the same love in our relations with one another. Lord, hear us.
For unity in the church, that all who partake of the one loaf may be truly one body, healed and whole in a communion of truth and love. Lord, hear us.
For all who are suffering, that the broken Body and spilled Blood of Jesus may be a cup of blessing for them as it brings them the companionship of the Lord. Lord, hear us.
For our faithful departed ones, who ate the Bread of Life in faithful obedience, that the Master's repeated assurance that He will raise them to new life may become for them a living reality in heaven. Lord, hear us.
Motet (William Byrd)
O saving Victim, opening wide
The gate of Heaven to us below;
Our foes press hard on every side;
Your aid supply; Your strength bestow.
To your great name be endless praise,
Immortal Godhead, One in Three.
O grant us endless length of days,
In our true native land with thee. Amen.
Lord's Prayer
Let us ask for our daily bread as Jesus taught us....
Spiritual Communion
On this day, more than others, when we celebrate your real Presence in the mystery of the blessed Sacrament, we are saddened, Lord, to be absent from your Table. Grant us in faith the consolation of a spiritual communion that we might know you dwelling within us anew. Lead us soon to worship you living among us once more in the communion of your mystical Body.
Communion Motet (Jean Berger)
The eyes of all wait upon thee; and thou givest them their meat in due season.
Thou openest thine hand, and satisfiest the desire of ev'ry living thing, of ev'ry living thing.
Concluding Hymn
Archives