Fifth Sunday of Lent (A)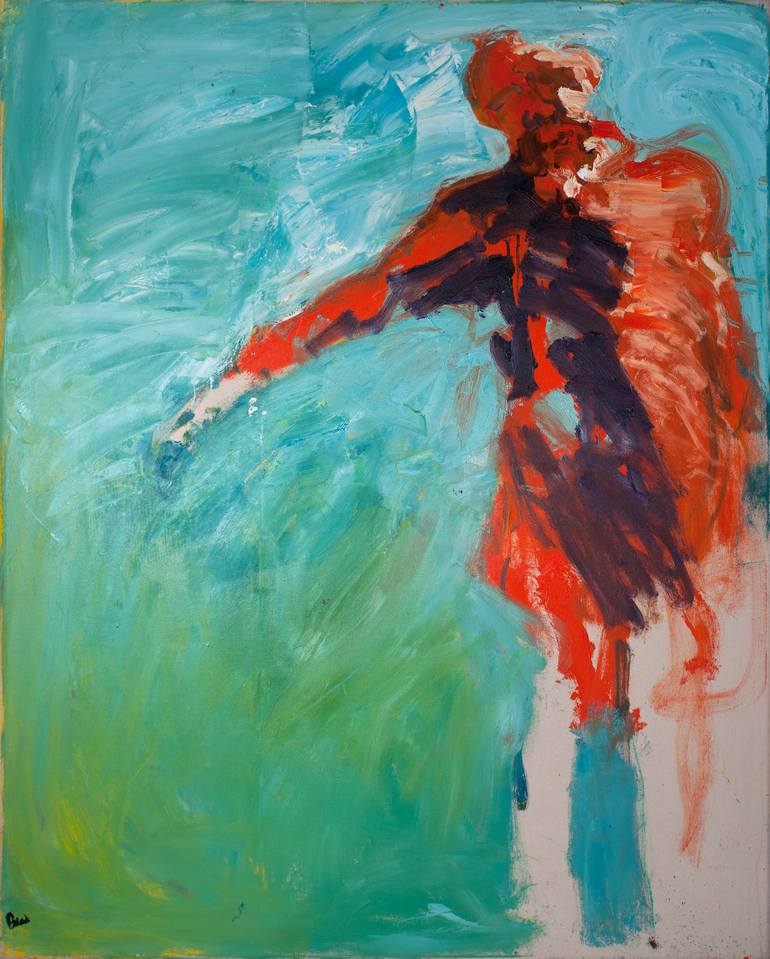 Introit
Collect
By your help, we beseech you, Lord our God,
may we walk eagerly in that same charity
with which, out of love for the world,
your Son handed himself over to death.
Through our Lord Jesus Christ, your Son,
who lives and reigns with you in the unity of the Holy Spirit,
one God, for ever and ever.
Liturgy of the Word Ezekiel 37:12-14
Thus says the Lord GOD: Behold, I will open your graves, and raise you from your graves, O my people; and I will bring you home into the land of Israel. And you shall know that I am the LORD, when I open your graves, and raise you from your graves, O my people. And I will put my Spirit within you, and you shall live, and I will place you in your own land; then you shall know that I, the LORD, have spoken, and I have done it, says the LORD."
Responsorial Psalm PS 130:1-2, 3-4, 5-6, 7-8
Second Reading Romans 8:8-11
Those who are in the flesh cannot please God. But you are not in the flesh, you are in the Spirit, if in fact the Spirit of God dwells in you. Anyone who does not have the Spirit of Christ does not belong to him. But if Christ is in you, although your bodies are dead because of sin, your spirits are alive because of righteousness. If the Spirit of him who raised Jesus from the dead dwells in you, he who raised Christ Jesus from the dead will give life to your mortal bodies also through his Spirit which dwells in you.
Gospel Acclamation
Gospel John 11:3-7, 17, 20-27, 33-45
The sisters of Lazarus sent to Jesus, saying, "Lord, he whom you love is ill." But when Jesus heard it he said, "This illness is not unto death; it is for the glory of God, so that the Son of God may be glorified by means of it." Now Jesus loved Martha and her sister and Laz'arus. So when he heard that he was ill, he stayed two days longer in the place where he was. Then after this he said to the disciples, "Let us go into Judea again." Now when Jesus came, he found that Laz'arus had already been in the tomb four days. When Martha heard that Jesus was coming, she went and met him, while Mary sat in the house. Martha said to Jesus, "Lord, if you had been here, my brother would not have died. And even now I know that whatever you ask from God, God will give you." Jesus said to her, "Your brother will rise again." Martha said to him, "I know that he will rise again in the resurrection at the last day." Jesus said to her, "I am the resurrection and the life; he who believes in me, though he die, yet shall he live, and whoever lives and believes in me shall never die. Do you believe this?" She said to him, "Yes, Lord; I believe that you are the Christ, the Son of God, he who is coming into the world." When Jesus saw her weeping, and the Jews who came with her also weeping, he was deeply moved in spirit and troubled; and he said, "Where have you laid him?" They said to him, "Lord, come and see." Jesus wept. So the Jews said, "See how he loved him!" But some of them said, "Could not he who opened the eyes of the blind man have kept this man from dying?" Then Jesus, deeply moved again, came to the tomb; it was a cave, and a stone lay upon it. Jesus said, "Take away the stone." Martha, the sister of the dead man, said to him, "Lord, by this time there will be an odor, for he has been dead four days." Jesus said to her, "Did I not tell you that if you would believe you would see the glory of God?" So they took away the stone. And Jesus lifted up his eyes and said, "Father, I thank thee that thou hast heard me. I knew that thou hearest me always, but I have said this on account of the people standing by, that they may believe that thou didst send me." When he had said this, he cried with a loud voice, "Laz'arus, come out." The dead man came out, his hands and feet bound with bandages, and his face wrapped with a cloth. Jesus said to them, "Unbind him, and let him go." Many of the Jews therefore, who had come with Mary and had seen what he did, believed in him;
Reflection Questions
In the current crisis are you recognizing ways you are bound by fetters you have not noticed before?
How are living "in the Spirit?" during this time of confinement and isolation?
What are you finding most difficult and most hopeful these days as we are all confronted with our mortality and lack of control over our lives?
Catena Nova
You see how Jesus gives full scope to death. He grants free reign to the grave; he allows corruption to set in. He prohibits neither putrefaction nor stench from taking their normal course; he allows the realm of darkness to seize his friend, drag him down to the underworld, and take possession of him. He acts like this so that human hope may perish entirely and human despair reach its lowest depths. The deed he is about to accomplish may then clearly be seen to be the work of God, not of man. (St. Peter Chysologus)
Today Passiontide begins, a time especially consecrated to the remembrance and loving contemplation of the sorrows of Jesus…. Pope St. Leo exhorts us to participate "in the Cross of Christ, in order that we also may do something which will unite us to what He has done for us, for as the Apostle says, 'if we suffer with Him, we shall be glorified with Him.'" [Rom. 8:17] Therefore, we must not only meditate on Jesus' sufferings, but also take part in them; only by bearing His Passion in our heart and in our body (cf. 2 Cor. 4:10) shall we be able to share in its fruits. So it is that in the liturgy of this season the Church repeats more insistently than ever: "If you hear the voice of the Lord, harden not your hearts." [Ps. 94:8; Heb. 3:7-8, 15, 4:7] The voice of the Lord makes itself heard these days, not by words, but by the eloquent testimony of deeds, by the great events of the Passion—a mystery which gives us the most convincing proof of His infinite love for us. Let us, therefore, open our heart to the sublime lessons of the Passion: let us see how much Jesus has loved us and how much we ought to love Him in return; let us learn that, if we wish to follow Him, we, too, must suffer and bear the Cross with Him and after Him. At the same time, let us open our heart to a lively hope, for our salvation is in the Passion of Jesus. In today's Epistle (Heb. 9:11-15) St. Paul presents to us the majestic figure of Christ, the Eternal High Priest, who "by His Blood, entered once into the holies, [that is, Heaven] having obtained eternal redemption." The Passion of Jesus has redeemed us; it has opened once again our Father's house to us; it is then the motive of our hope. (Fr. Gabriel of St. Mary Magdalen)
The two sisters, Martha and Mary, are full of grief, yet full of confidence in Jesus. Let us observe how their two distinct characters are shown on this occasion. Jesus tells Martha that he is the Resurrection and the Life, and that they who believe in him shall not die, that is, shall not die the death of sin. But when Mary came to him, and he saw her weeping, he groaned in the spirit, and troubled himself, because he knew the greatness of her love. His divine Heart was touched with compassion as he beheld those who were so dear to him, smarting under that chastisement of death, which sin had brought into the world. Having reached the sepulcher where Lazarus was buried, he wept, for he loved Lazarus. Thus did our Redeemer by his own weeping sanctify the tears which Christian affection sheds over the grave of a relative or friend. (Dom Prosper Guéranger)
Jesus is moved and angry; for he stands at the end of his way on earth, immediately before the decisive battle which is to take power away from death by dying. He has gone after the creature that came to grief in its freedom, to bring it back from death and the tomb to life. In a few days he will be where Lazarus is now. Jesus is moved and weeps. Divine fury and loving mercy call for the infinite power of life which neither remains under death, nor allows anything else to remain there. "I am the resurrection and the life." "Lazarus come out." Jesus looks forward to the real end of the road he is travelling: beyond death, to life. In him the way of the creature that had wandered come back to its goal. The ways of love remain ways of life even when they pass through death. Precisely this roundabout through death is love's great triumph, its finest act of daring. A fearful act: but then love is not afraid when in the chill of morning it feels the nearness of the day. (Aemiliana Löhr)
Christ was come to do a deed of mercy, and it was a secret in His own breast. All the love which He felt for Lazarus was a secret from others. He was conscious to Himself He loved him; but none could tell but He how earnest that affection was. Peter, when his love for Christ was doubted, found a relief in an appeal to Himself: "Lord, Thou knowest all things: Thou knowest that I love Thee." [John xxi. 17.] But Christ had no earthly friend who could be His confidant in this matter; and, as His thoughts turned on Lazarus, and His heart yearned towards him, was He not in Joseph's case, who not in grief, but from the very fulness of his soul, and his desolateness in a heathen land, when his brethren stood before him, "sought where to weep," as if his own tears were his best companions, and had in them a sympathy to soothe that pain which none could share? Was He not in the case of a parent hanging over an infant, and weeping upon it, from the very thought of its helplessness and insensibility to the love poured out upon it? But the parent weeps from the feeling of her weakness to defend it; knowing that what is now a child must grow up and take its own course, and (whether for earthly or heavenly good) must depend, not on her, but on the Creator and on itself. Christ's was a different contemplation; yet attended with its own peculiar emotion. I mean the feeling that He had power to raise up Lazarus. Joseph wept, as having a secret, not only of the past, but of the future;—of good in store as well as of evil done—of good which it was in his own power to confer. And our Lord and Saviour knew that, while all seemed so dreary and hopeless, in spite of the tears and laments of his friends, in spite of the corpse four days old, of the grave and the stone which was upon it, He had a spell which could overcome death, and He was about to use it. Is there any time more affecting than when you are about to break good news to a friend who has been stricken down by tidings of ill? (St. John Henry Newman)
There, before the tomb, Jesus commands, "Take away the stone!" Astonishing words. You want us to do what? Does he intend to exhume the body? Or open an inquest like a coroner? Why take away the stone? What good can come from that? According to the Gospel writer's sustained allegory, Lazarus represents us all, entombed in a deathly culture. Imperial aspirations, climate change, destruction of the Earth and water that sustain us, corporate greed—these cause the vulnerable great harm—and ourselves as well: economically, psychologically, and spiritually. We're dead as a doornail. But then his astounding commandment: "Take away the stone!" The God of life has intervened in our common mortuary. God does not leave us for dead but takes initiative to rescue and save. And, more, to prove that death doesn't get the last word. The commandment issues like a thunderclap. Take away the stone! I hear these words as one of the fundamental commandments of the New Testament. Jesus, the God of resurrection and life, breaks into death's domain, where death runs amok, where the big business of death has co-opted our societies, where death cheapens life for us all. Roll back the stone from where humanity lies dead, Jesus commands. The God of life is here. I urge Christians to hear this commandment as never before and begin to obey. We do well to ponder our life journeys and reflect on when we've obeyed or how we might begin. Can we locate in ourselves a glimmer of desire to see life prevail? Have we ever been astonished by an instance of death-defying, life-giving action? Where in our world is such a thing happening? How might we contribute? Imagine joining such efforts communally, nationally, globally, coming together with others to take away the stone in front of our culture of war and injustice. If this parable points to the presence of the God of life in the world of death, then this moment sums up God's desire for the world. God will not let us stay entombed. God grapples against the culture of death. God has come to shatter the culture of death into slivers and shards and set things right that all might live life to the full. (John Dear)
In facing life's great 'whys?', we have two paths: either stay and wistfully contemplate past and present sepulchers, or allow Jesus to approach our sepulchers. Yes, because each one of us already has a small sepulcher, some area that has somewhat died within our hearts; a wound, a wrongdoing endured or inflicted, and unrelenting resentment, a regret, that keeps coming back, a sin we cannot overcome. Today, let us identify these little sepulchers that we have inside, and let us invite Jesus into them. It is curious, but we often prefer to be alone in the dark caves within us rather than invite Christ inside them. We are tempted to always seek [solutions for] ourselves, brooding and sinking into anguish, licking our wounds, instead of going to him, who says, "Come to me, all who labour and are heavy laden, and I will give you rest", (Mt 11:28). Let us not be held captive by the temptation to remain alone and discouraged, crying about what is happening to us. Let us not give in to the useless and inconclusive logic of fear, resignedly repeating that everything is going badly and nothing is as it once was. This is the sepulchral atmosphere. The Lord instead wishes to open the path of life, that of encounter with him, of trust in him, of the resurrection of the heart, the way of: "Arise, Arise, come out". This is what the Lord asks of us, and he is by our side to do so. (Pope Francis)
Homily
Fifth Sunday of Lent (A)
Readings: Ez. 37:12-14; Rm. 8:8-11; Jn. 11:1-45
Quarantine
Who would have thought a few weeks ago the word "quarantine" would be part of our everyday vocabulary? Much less put into practice. The word's origin might come as a surprise. Most simply, it means "40 Days." So yes, Lent is an annual quarantine. That meaning is related to the ancient penitential discipline of the church – infinitely more rigorous than today – when penitents seeking absolution went through a lengthy process (our word "penitentiary" comes from this time!) which could be mitigated should the bishop reduce its length by a "quarantine" of forty days' indulgence. Historically it stems from the time of the Bubonic Plague which swept through Europe in the Fourteenth Century when an estimated third of the population died. Port cities like Venice adopted a mandated quarantine of 40 days before anyone was allowed to leave a docked ship. The word eventually came to mean any enforced isolation in time of contagious sickness. So those of us who have been observing a period of social distancing which has left us at home most of the time have a long history of confinement behind us. Though our forebears had to do without the Internet, cable TV, smart phones, social media and Wegmans -- and I doubt a medieval Venetian ship could compare to a quarantined cruise liner!
All of us, however, will face an ultimate quarantine on the day our mortal remains are laid to rest. On that day the plague of sin, sickness and death will have done its worst -- even if the grave will place us, at the same time, beyond their earthly reach. Just ask Jesus' friend Lazarus. He had been confined long enough for his sisters to worry about the stench of contagion that would emanate from an opened tomb. Nevertheless, they complied when Jesus ordered, Take away the stone (G).
What happened next, the greatest of Jesus' signs, would reveal the heart of Christian faith. Namely, that we will experience in God's time release from all that shackled the body; for despite the otherworldly aspects of the Christian confession, this Gospel forcefully reminds us that our bodies, our biographies, our relationships, our world, all have permanent meaning in God's sight and whatever "salvation" means, God means to include all of "us" in the final chapter of our lives – whenever it will be written.
Thus the prophet Ezekiel was not speaking about the "the life of the world come" when he foresaw the LORD opening graves and having their occupants rise from them (I). That is an interpolation – with apologies to the Lectionary! Ezekiel has something much more worldly in mind – a promise of restoration, restoration of a people forced from their homeland into a multi-generational exile in Babylon at the hands of King Nebuchadnezzar. A promise that would come to pass after 70 long years once Babylon fell to Persia and another king looked kindly upon the Jews allowing them to go back to the land of Israel and rebuild.
So we should never think God's interest lies only in what will happen to us after we die. Any more than it was Jesus' only interest in the destiny of his friend Lazarus when he became perturbed and deeply troubled at the sight of mourners who could not fathom his more immediate concern for Lazarus. Even his sister Martha, who confessed belief in a future resurrection, did not think Jesus' words, Your brother will rise, might refer to anything more than a far-off hope.
Which brings me back to quarantine. Suddenly, and with little apparent warning, the facts of life in the here and now have become of paramount concern: our health, our social network, our livelihood, our freedom, our finances, have all come front and center. In these days when we've had far more time than usual to reflect on the quality of our lives, when we have become disoriented and our sense of order upended, when we have perhaps faced the uncomfortable thought of our own fragility and mortality, we have been having "Lazarus moments" – moments of being "bound" by circumstances over which we have little control, along with the isolation that has come with it. And how we long for a command like Jesus' to those standing around Lazarus' emptied tomb, Untie him and let him go (G).
And we no doubt have much the same impatience as Martha when she complained, Lord, if you had been here, my brother would not have died – when she thought her "Lazarus moment" was irreparable. But it wasn't, and nor will ours. When the crisis will pass, no one can say. When it does, though, none of us will be the same -- nor will the country, the world, or the church. Perhaps "resurrection" is too lofty a word to describe how we'll have changed. But I think we'll at least have taken stock of some fetters that have bound us in the past which we no longer need to confine us, things that have for too long kept us so tightly wrapped we could barely move. Or in the poignant words of Pope Francis during Friday's prayer service, the crisis
exposes our vulnerability and uncovers those false and superfluous certainties around which we have constructed our daily schedules, our projects, our habits and priorities. It shows us how we have allowed to become dull and feeble the very things that nourish, sustain and strengthen our lives and our communities. The [crisis] lays bare all our prepackaged ideas and forgetfulness of what nourishes our people's souls; all those attempts that anesthetize us with ways of thinking and acting that supposedly "save" us, but instead prove incapable of putting us in touch with our roots and keeping alive the memory of those who have gone before us. We deprive ourselves of the antibodies we need to confront adversity….In this storm, the façade of those stereotypes with which we camouflaged our egos, always worrying about our image, has fallen away, uncovering once more that (blessed) common belonging, of which we cannot be deprived: our belonging as brothers and sisters.*
So yes, all this represents a "Lazarus moment" too. And if you believe in "liturgical providence," a I do, what better time than this Pandemic Quarantine – Lent, if you prefer -- to face what is deathly in our lives, and turn toward Easter in the knowledge that the Spirit of the one who raised Jesus from the dead dwells in you, the one who raised Christ from the dead will give life to your mortal bodies also (II). Who lives and reigns, forever and ever. Amen.
*(The entire text of the Pope's address can be found at https://www.americamagazine.org/faith/2020/03/27/read-pope-francis-urbi-et-orbi-address-coronavirus-and-jesus-calming-storm)
Intercessions (Church of England)
Let us pray to the Lord, who is our refuge and stronghold.
For all who are affected by coronavirus,
through illness or isolation or anxiety,
that they may find relief and recovery:
Lord, hear us, Lord, graciously hear us.
For those who are guiding our nation at this time,
and shaping national policies,
that they may make wise decisions:
Lord, hear us, Lord, graciously hear us.
For doctors, nurses and medical researchers,
that through their skill and insights
many will be restored to health:
Lord, hear us, Lord, graciously hear us.
For the vulnerable and the fearful,
for the gravely ill and the dying,
that they may know your comfort and peace:
Lord, hear us, Lord, graciously hear us.
For the health and well-being of our nation,
that all who are fearful and anxious
may be at peace and free from worry:
Lord, hear us, Lord, graciously hear us.
For the isolated and housebound,
that we may be alert to their needs,
and care for them in their vulnerability:
Lord, hear us, Lord, graciously hear us.
For our homes and families,
our schools and young people,
and all in any kind of need or distress:
Lord, hear us, Lord, graciously hear us.
For a blessing on our local community,
that our neighbourhoods may be places of trust and friendship,
where all are known and cared for:
Lord, hear us, Lord, graciously hear us.
We commend ourselves, and all for whom we pray,
to the mercy and protection of God.
Merciful Father, accept these prayers for the sake of your Son, our Saviour Jesus Christ. Amen.
Lord's Prayer
Let us pray for deliverance from all evil as Christ the Lord taught us…. Our Father….
Spiritual Communion
Lord Jesus Christ, in this experience of confinement and separation from friends and loved ones, we feel, like Martha and Mary, a great loss that brings us grief, yet not without hope. Visit us, your friends, as once you visited Bethany, and bestow on us the gift of your Presence in a spiritual Communion that will keep alive the bonds of affection we so desire with you and one another.
Concluding Hymn
Rejoice, rejoice, O Bethany!
On this day God came to thee,
God came to thee,
And in Him the dead are made alive,
As it is right for He is the Life.
He is the Life
He is the Life
And in Him the dead are made alive,
As it is right for He is the Life
When Martha went to receive Him,
Grieving loudly with bitter tears,
Bitter tears
She poured out the sorrow of her heart to Him
With great sadness, wailing her lament.
Wailing her lament
Wailing her lament
She poured out the sorrow of her heart to Him
With great sadness, wailing her lament.
She at once cried out unto Him:
"My most compassionate Lord, my Lord,
At the great loss of my brother Lazarus
My heart is broken, help me."
Help me
Help me
At the great loss of my brother Lazarus
My heart is broken, help me.
Jesus said…
Prayer of Pope Francis
O Mary,
you always shine on our path
as a sign of salvation and of hope.
We entrust ourselves to you, Health of the Sick,
who at the cross took part in Jesus' pain, keeping your faith firm.
You know what we need,
and we are sure you will provide
so that, as in Cana of Galilee,
we may return to joy and to feasting
after this time of trial.
Help us, Mother of Divine Love,
to conform to the will of the Father
and to do as we are told by Jesus,
who has taken upon himself our sufferings
and carried our sorrows
to lead us, through the cross,
to the joy of the resurrection. Amen.
Under your protection, we seek refuge, Holy Mother of God. Do not disdain the entreaties of we who are in trial, but deliver us from every danger, O glorious and blessed Virgin.
Archives