Fifth Sunday of Lent (A)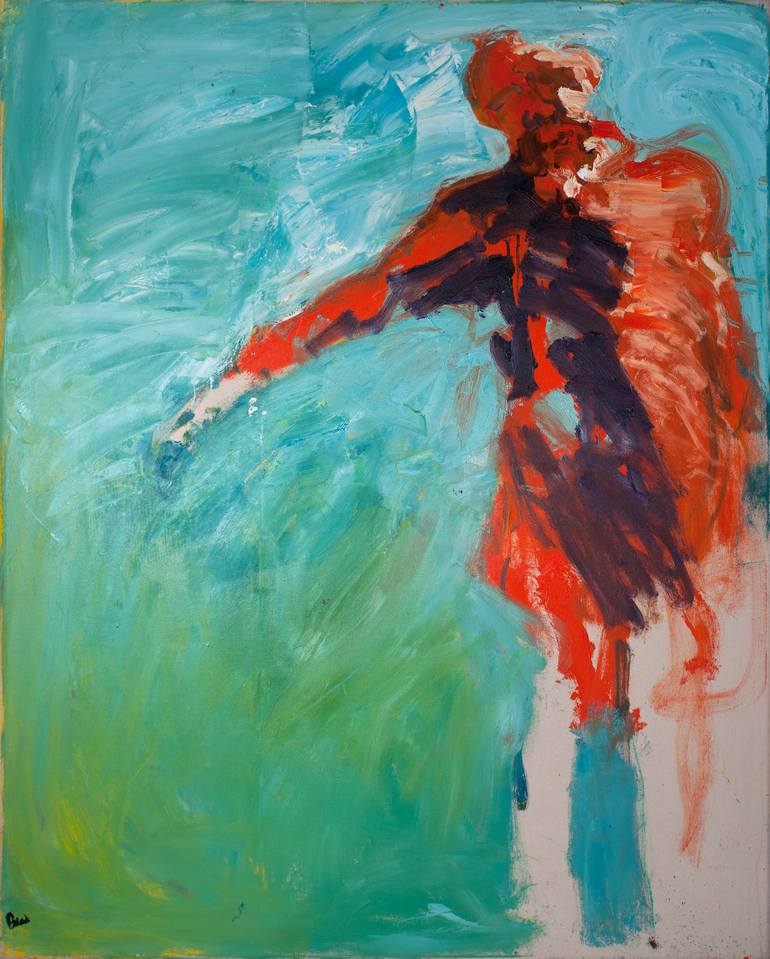 Introit
Kyrie
Collect
By your help, we beseech you, Lord our God,
may we walk eagerly in that same charity
with which, out of love for the world,
your Son handed himself over to death.
Through our Lord Jesus Christ, your Son,
who lives and reigns with you in the unity of the Holy Spirit,
one God, for ever and ever. Amen. (RM)

Almighty God, you alone can bring into order the unruly
wills and affections of sinners: Grant your people grace to
love what you command and desire what you promise; that,
among the swift and varied changes of the world, our hearts
may surely there be fixed where true joys are to be found;
through Jesus Christ our Lord, who lives and reigns with
you and the Holy Spirit, one God, now and for ever. Amen. (BCP)
Almighty God,
your Son came into the world
to free us all from sin and death.
Breathe upon us with the power of your Spirit,
that we may be raised to new life in Christ,
and serve you in holiness and righteousness all our days;
through the same Jesus Christ, our Lord,
who lives and reigns with you in the unity of the Holy Spirit,
one God, forever and ever. Amen. (BCW)

First Reading Ezekiel 37:12-14
Thus says the Lord GOD:
O my people, I will open your graves
and have you rise from them,
and bring you back to the land of Israel.
Then you shall know that I am the LORD,
when I open your graves and have you rise from them,
O my people!
I will put my spirit in you that you may live,
and I will settle you upon your land;
thus you shall know that I am the LORD.
I have promised, and I will do it, says the LORD.
Responsorial Psalm 130:1-2,3-4,5-6,7-8
℟. With the Lord there is mercy and fullness of redemption.
Out of the depths I cry to you, O LORD;
LORD, hear my voice!
Let your ears be attentive
to my voice in supplication.

If you, O LORD, mark iniquities,
LORD, who can stand?
But with you is forgiveness,
that you may be revered.

I trust in the LORD;
my soul trusts in his word.
More than sentinels wait for the dawn,
let Israel wait for the LORD.

For with the LORD is kindness
and with him is plenteous redemption;
And he will redeem Israel
from all their iniquities.
Gradual
Rescue me Lord from my enemies; teach me to do your will. V/ O Lord, you who save me from the wrath of the nations, you shall cause me to triumph over my assailants; you will save me from the man of evil.
Second Reading Romans 8:8-11
Brothers and sisters:
Those who are in the flesh cannot please God.
But you are not in the flesh;
on the contrary, you are in the spirit,
if only the Spirit of God dwells in you.
Whoever does not have the Spirit of Christ does not belong to him.
But if Christ is in you,
although the body is dead because of sin,
the spirit is alive because of righteousness.
If the Spirit of the one who raised Jesus from the dead dwells in you,
the one who raised Christ from the dead
will give life to your mortal bodies also,
through his Spirit dwelling in you.
Gospel Acclamation
Tract
Often have they fought against me frommy youth. V/. Let Israel now say: Often have they fought me from my youth. V/. Yet, they have not prevailed against me: my back jas become an anvil for the hammering of sinners. V/. They have long oppressed me with their iniquities. But the Lord of justice will break the neck of sinners.
Gospel John 11:3-7, 17, 20-27, 33-45
The sisters of Lazarus sent word to Jesus, saying,
"Master, the one you love is ill."
When Jesus heard this he said,
"This illness is not to end in death,
but is for the glory of God,
that the Son of God may be glorified through it."
Now Jesus loved Martha and her sister and Lazarus.
So when he heard that he was ill,
he remained for two days in the place where he was.
Then after this he said to his disciples,
"Let us go back to Judea."

When Jesus arrived, he found that Lazarus
had already been in the tomb for four days.
When Martha heard that Jesus was coming,
she went to meet him;
but Mary sat at home.
Martha said to Jesus,
"Lord, if you had been here,
my brother would not have died.
But even now I know that whatever you ask of God,
God will give you."
Jesus said to her,
"Your brother will rise."
Martha said,
"I know he will rise,
in the resurrection on the last day."
Jesus told her,
"I am the resurrection and the life;
whoever believes in me, even if he dies, will live,
and everyone who lives and believes in me will never die.
Do you believe this?"
She said to him, "Yes, Lord.
I have come to believe that you are the Christ, the Son of God,
the one who is coming into the world."

He became perturbed and deeply troubled, and said,
"Where have you laid him?"
They said to him, "Sir, come and see."
And Jesus wept.
So the Jews said, "See how he loved him."
But some of them said,
"Could not the one who opened the eyes of the blind man
have done something so that this man would not have died?"

So Jesus, perturbed again, came to the tomb.
It was a cave, and a stone lay across it.
Jesus said, "Take away the stone."
Martha, the dead man's sister, said to him,
"Lord, by now there will be a stench;
he has been dead for four days."
Jesus said to her,
"Did I not tell you that if you believe
you will see the glory of God?"
So they took away the stone.
And Jesus raised his eyes and said,
"Father, I thank you for hearing me.
I know that you always hear me;
but because of the crowd here I have said this,
that they may believe that you sent me."
And when he had said this,
he cried out in a loud voice,
"Lazarus, come out!"
The dead man came out,
tied hand and foot with burial bands,
and his face was wrapped in a cloth.
So Jesus said to them,
"Untie him and let him go."

Now many of the Jews who had come to Mary
and seen what he had done began to believe in him.
Reflection Questions
Are you recognizing this Lent any ways you are bound by fetters you have not noticed before?
How are you living "in the Spirit?"

Are there ways you recognize how illness or even death could be "for the glory of God?"

Catena Nova
You see how Jesus gives full scope to death. He grants free reign to the grave; he allows corruption to set in. He prohibits neither putrefaction nor stench from taking their normal course; he allows the realm of darkness to seize his friend, drag him down to the underworld, and take possession of him. He acts like this so that human hope may perish entirely and human despair reach its lowest depths. The deed he is about to accomplish may then clearly be seen to be the work of God, not of man.

(St. Peter Chrysologus)
Here we have a man past the prime of life, a corpse, decaying, swollen, in fact, already in a state of dissolution, so that even his own relatives did not want the Lord to draw near the tomb because the decayed body enclosed there, was so offensive. And yet, he is brought into life by a single call, confirming the proclamation of the resurrection, that is to say, that expectation of it, as universal, that we learn by a particular experience to entertain. For as in the regeneration of the universe, the Apostle tells us that "the Lord himself will descend with a shout, with the voice of the archangel" and by a trumpet sound, raise up the dead to incorruption — so now too, he who is in the tomb, at the Voice of command, shakes off death as if it were only sleep. He rids himself of the corruption that had come on his condition of a corpse, leaps forth from the tomb whole and sound, not even hindered as he leaves by the bonds of the grave cloths round his feet and hands.

(St. Gregory of Nyssa)
When he asked, "Where have you laid him?" tears came to our Lord's eyes. His tears were like rain, Lazarus was like seed and the tomb like the earth. He cried out in a Voice like thunder and death trembled at His Voice. Lazarus sprang up like the seed, came out and worshiped the Lord Who had raised him up…. The power of the death, which had overcome Him for four days, was wiped out… that death might know, how easy it was for the Lord to overcome it on the Third Day… Therefore the Lord restored their joy to Mary and Martha by treading down death, to demonstrate, that He Himself would not be held by death forever… From now on, every time someone says that rising on the third day is impossible, let them consider him who was raised on the fourth day. (St. Ephrem the Syrian)
Every person is afraid of the death of the flesh; few, of the death of the soul! … Human beings, destined to die, labour to avert their dying and yet, man, destined to live forever, labours not to cease from sinning! … Oh that we could arouse men and women and be ourselves aroused along with them, to be, as great lovers of the life that abides, as people are of that which passes away! (St. Augustine of Hippo)
Today Passiontide begins, a time especially consecrated to the remembrance and loving contemplation of the sorrows of Jesus…. The voice of the Lord makes itself heard these days, not by words, but by the eloquent testimony of deeds, by the great events of the Passion—a mystery which gives us the most convincing proof of His infinite love for us. Let us, therefore, open our heart to the sublime lessons of the Passion: let us see how much Jesus has loved us and how much we ought to love Him in return; let us learn that, if we wish to follow Him, we, too, must suffer and bear the Cross with Him and after Him. At the same time, let us open our heart to a lively hope, for our salvation is in the Passion of Jesus….The Passion of Jesus has redeemed us; it has opened once again our Father's house to us; it is then the motive of our hope. (Fr. Gabriel of St. Mary Magdalen)
The two sisters, Martha and Mary, are full of grief, yet full of confidence in Jesus. Let us observe how their two distinct characters are shown on this occasion. Jesus tells Martha that he is the Resurrection and the Life, and that they who believe in him shall not die, that is, shall not die the death of sin. But when Mary came to him, and he saw her weeping, he groaned in the spirit, and troubled himself, because he knew the greatness of her love. His divine Heart was touched with compassion as he beheld those who were so dear to him, smarting under that chastisement of death, which sin had brought into the world. Having reached the sepulcher where Lazarus was buried, he wept, for he loved Lazarus. Thus did our Redeemer by his own weeping sanctify the tears which Christian affection sheds over the grave of a relative or friend.

(Dom Prosper Guéranger)
Jesus is moved and angry; for he stands at the end of his way on earth, immediately before the decisive battle which is to take power away from death by dying. He has gone after the creature that came to grief in its freedom, to bring it back from death and the tomb to life. In a few days he will be where Lazarus is now. Jesus is moved and weeps. Divine fury and loving mercy call for the infinite power of life which neither remains under death, nor allows anything else to remain there. "I am the resurrection and the life." "Lazarus come out." Jesus looks forward to the real end of the road he is travelling: beyond death, to life. In him the way of the creature that had wandered has come back to its goal. The ways of love remain ways of life even when they pass through death. Precisely this roundabout through death is love's great triumph, its finest act of daring. A fearful act: but then love is not afraid when in the chill of morning it feels the nearness of the day.

(Aemiliana Löhr)
Homily
I was at the bank this week — yes, I still do in-person banking if you can imagine that.

Ahead of me was a slight, frail, elderly woman wearing a mask.

She was standing back several feet from the teller — who was wearing a mask herself behind a plastic shield.

When her transaction was finished she hesitantly approached the teller to get some money and then, looking furtively at me, scurried away even though I was careful to remain "socially distant."

I felt terribly sorry for her.

She was obviously still living in mortal fear of the virus.

Unlike most of us, she has not "moved on."
She reminded me of an article I read just the day before in

USA Today

entitled "A letter to my loved ones about Covid-19: You've moved on, but I'm still here" by Jeanine Santucci.

She suffers from Type 1 diabetes and feels a need to maintain some of the protocols we all followed three years ago when the lockdowns and quarantines began.

In her own words,
I'm afraid for myself.

I'm less afraid of acute infection; I've kept up with vaccines and boosters – though even vaccinated people are reporting COVID-19 to be the worst illness they've ever had. And my underlying condition might make it much harder to manage. What I'm more afraid of is what could happen to my body in the long term. I'm worried about health impacts that might crop up weeks or months later, and last for months, or even years….The other main reason I am still taking this seriously, and I hope you will, is that our country's most vulnerable people deserve to be part of society. With the removal of mask mandates in health care settings and essential places such as pharmacies, public transit and grocery stores, immunocompromised people are made outcasts. Telling disabled and chronically ill people to "stay home forever" is cruel." (March 19, 2023).
Now both these women gave me pause to reflect on this triennial anniversary of the pandemic that changed our lives — and the last time we heard the gospel of Lazarus albeit from our various places of confinement.

One might even think of the last three years as an extended "Lazarus moment" from which we —though not all — have emerged with new leases on life.

But I fear we could forget the lessons taught us by this collective brush with mortality even as we "move on."

Forgetting how suddenly, and with little warning, the facts of life in the here and became of paramount concern: our health, our social network, our livelihood, our freedom, our finances, all came front and center.

How our sense of order was upended, and we were "bound" by circumstances over which we had little control, longing for a command like Jesus' to those standing around Lazarus' emptied tomb,

Untie [them] and let [them] go (cf. G).
I've resurrected some words of Pope Francis — slightly modified —from three years ago which sum up nicely the lessons we might have learned from all this:
[The virus] exposed our vulnerability and uncovered those false and superfluous certainties around which we have constructed our daily schedules, our projects, our habits and priorities. It showed us how we have allowed to become dull and feeble the very things that nourish, sustain and strengthen our lives and our communities. The [crisis] laid bare all our prepackaged ideas and forgetfulness of what nourishes our people's souls; all those attempts that anesthetize us with ways of thinking and acting that supposedly "save" us, but instead prove incapable of putting us in touch with our roots and keeping alive the memory of those who have gone before us. We deprive ourselves of the antibodies we need to confront adversity….In this storm, the façade of those stereotypes with which we camouflaged our egos, always worrying about our image, has fallen away, uncovering once more that (blessed) common belonging, of which we cannot be deprived: our belonging as brothers and sisters.
Of course, these are the perennial lessons of every Lent, are they not? That "quarantine" of 40 days when we, together with the Elect preparing for baptism, scrutinize our lives to see how and where we are held bound by such fetters. And through penance to find once more the freedom of God's children. In this way, all of us, baptized into Christ, can enjoy that Day when we renew our faith in Jesus, the resurrection and the life and promise to reject all that is contrary to Christ, the Son of God (G). Who lives and reigns, forever and ever. Amen.
Intercessions (Joe Milner; The Sunday Website)
For the Church: that God will transform our fears into hope, selfishness into love, and deaths into new life.
For all who must face death each day, particularly emergency personnel and hospital chaplains: that God will strengthen their spirits and help them honor the life of each person they assist.
For those with a terminal illness and those on death row: that they may surrender their life into God's embrace and come to know Jesus who is the resurrection and the life.
For all who confront the death dealing forces of our society: that they may bring the light of Christ to those struggling with the darkness of abuse, addictions, violence, or disease.
For all who are experiencing divorce or the death of a relationship: that God will heal their pain, help them to face the issues with courage, and give them hope for their future
For those who are mourning the death of a loved one: that they may know Christ's loving and sustaining presence with them in their time of loss.
For all the people of Bethany, Palestine, and Israel: that God will turn hearts from violence, protect the innocent, open new understanding of each other's fears and hopes, and heal the wounds and mistrust that exists.
For all impacted by snow, floods, and storms: that God will protect them from further harm, give them strength and courage, and help them to find the support and resources that they need.
Merciful God,
you showed your glory to our fallen race
by sending your Son
to confound the powers of death.
Call us forth from sin's dark tomb.
Break the bonds which hold us,
that we may believe and proclaim Christ,
the cause of our freedom
and the source of life,
who lives and reigns with you in the unity of the Holy Spirit,
holy and mighty God for ever and ever. Amen. (ICEL; 1998)
Offertory Chant
Offertory Hymn
When grief is raw, 
and music goes unheard,
 and thought is numb,
 we have no polished phrases to recite. 
In Christ we come
 to hear the old familiar words: "I am the resurrection. I am life."
God, give us time 
for gratitude and tears,
and make us free
 to grieve, remember, honor, and delight.
 Let love be strong
 to bear regrets and banish fears: "I am the resurrection. I am life."
The height and breadth 
of all that love prepares
 soar out of time, 
beyond our speculation and our sight. 
The cross remains
 to ground the promise that it bears: "I am the resurrection. I am life."
All shall be judged, 
the greatest and the least,
 and all be loved,
 till every hurt is healed, all wrong set right. 
In bread and wine
 we taste the great homecoming feast,
 and in the midst of death we are in life. "I am the resurrection. I am life."
Communion Chant
Concluding Hymn
O Christ, you wept when grief was raw, and felt for those who mourned a friend; come close to where we would not be and hold us numbed by this life's end.
The well-loved voice is silent now and we have much we meant to say; collect our lost and wandering words and keep them till the endless day.
We try to hold what is not here and fear for what we do not know. Oh, take our hands in yours, good Lord, and free us to let our friend go.
In all our loneliness and doubt, beyond what we can realize, address us from your empty tomb and tell us that life never ends.

Archives