Lent with the Book of Job (Ch 13)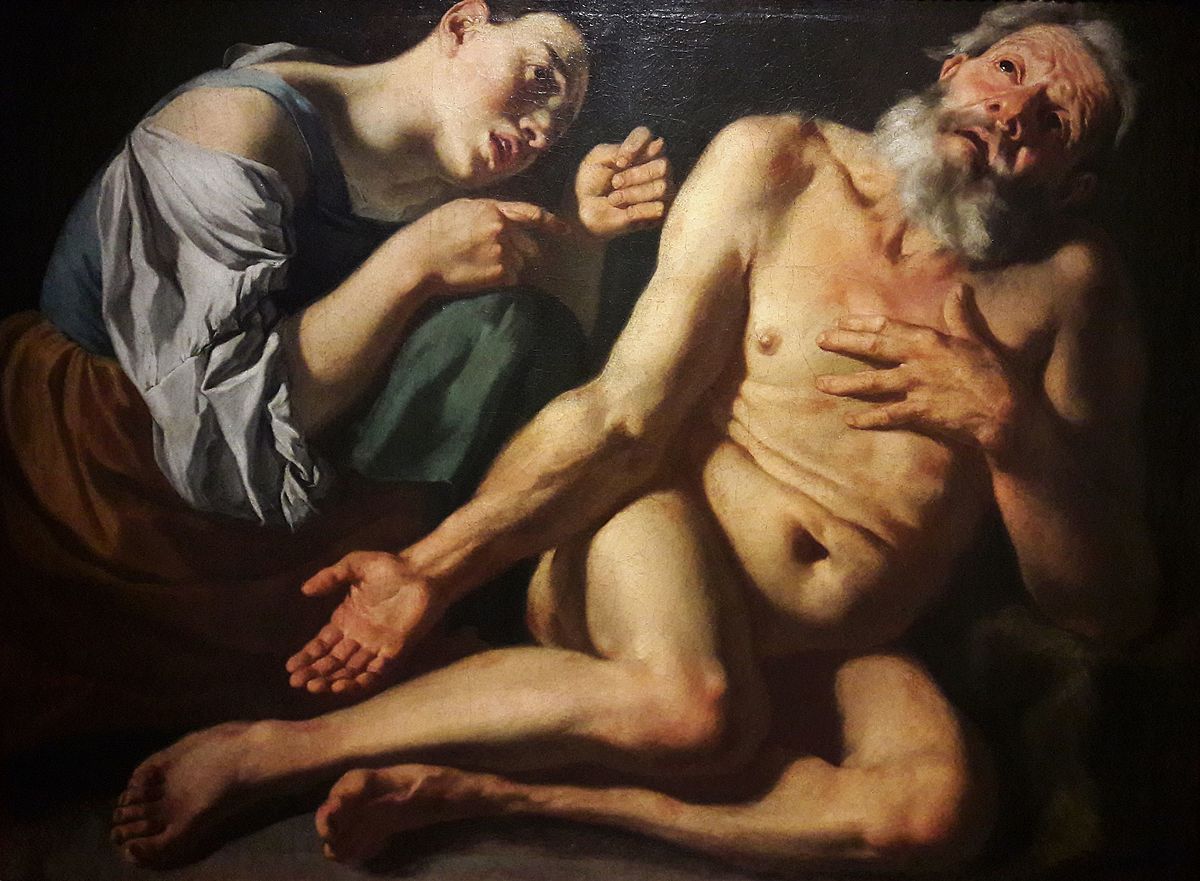 Chapter 13 (Monday of the Second Week of Lent)
'Look, my eye has seen all this,
my ear has heard and understood it.
What you know, I also know;
I am not inferior to you.
But I would speak to the Almighty,
and I desire to argue my case with God.
As for you, you whitewash with lies;
all of you are worthless physicians.
If you would only keep silent,
that would be your wisdom!
Hear now my reasoning,
and listen to the pleadings of my lips.
Will you speak falsely for God,
and speak deceitfully for him?
Will you show partiality towards him,
will you plead the case for God?
Will it be well with you when he searches you out?
Or can you deceive him, as one person deceives another?
He will surely rebuke you
if in secret you show partiality.
Will not his majesty terrify you,
and the dread of him fall upon you?
Your maxims are proverbs of ashes,
your defences are defences of clay.

'Let me have silence, and I will speak,
and let come on me what may.
I will take my flesh in my teeth,
and put my life in my hand.
See, he will kill me; I have no hope;
but I will defend my ways to his face.
This will be my salvation,
that the godless shall not come before him.
Listen carefully to my words,
and let my declaration be in your ears.
I have indeed prepared my case;
I know that I shall be vindicated.
Who is there that will contend with me?
For then I would be silent and die.

Only grant two things to me,
then I will not hide myself from your face:
withdraw your hand far from me,
and do not let dread of you terrify me.
Then call, and I will answer;
or let me speak, and you reply to me.
How many are my iniquities and my sins?
Make me know my transgression and my sin.
Why do you hide your face,
and count me as your enemy?
Will you frighten a windblown leaf
and pursue dry chaff?
For you write bitter things against me,
and make me reap the iniquities of my youth.
You put my feet in the stocks,
and watch all my paths;
you set a bound to the soles of my feet.
One wastes away like a rotten thing,
like a garment that is moth-eaten.
Commentary
As far as can be understood, dear brothers, Job was a type of Christ, and a comparison between them shows the truth of this. God himself called Job a righteous man. And God is righteousness itself, the source whence all who are blessed drink, for of him it is said,
for you the sun of righteousness shall rise
. Job is called truthful. And the Lord is the very truth as he said in the Gospel,
I am the way and the truth
.
Job was a rich man. But who is richer than the Lord? All the rich are his slaves and to him belongs the whole world and every creature, as holy David says,
The earth is the Lord's and the fullness thereof, the world and those who dwell therein
. The devil tempted Job three times. In the same way, as the evangelist tells us, he tried to tempt the Lord. Job lost everything that he owned. And the Lord left behind his heavenly goods for love of us and made himself poor that he might make us rich. The raging devil brought Job's sons to destruction. So, in their madness, the people of the Pharisees slew the Prophets, the sons of the Lord. Job was infected with ulcers. And the Lord, taking on our flesh, was befouled with the filth of the sins of the whole human race.
Job's wife urged him to sin. And the synagogue did its best to make the Lord follow the corrupt observances of their elders. It is told that Job's friends insulted him. So too, did his priests and worshippers insult the Lord. Job sat upon a dunghill full of worms. The Lord also moved about on the real dunghill of the filth of this world amidst men seething with all manner of vices and lusts, which are the real worms.
Job recovered both his health and his possessions. But the Lord at his resurrection held out to those who believe in him not merely health but immortality, and took back to himself dominion over all nature as he himself bears witness when he says, All things have been delivered to me by my Father. Job begat new sons to replace those he had lost. The Lord too begat holy sons, the Apostles, in place of the Prophets. Job, blessed, rested in peace. But the Lord remains blessed forever before all ages, from all ages and throughout all ages. (St. Zeno of Verona, Sermon 15.2)
Musical Selection
Quantas habeo iniquitates et peccata,
ostende mihi ; cur faciem tuam abscondis
et arbitraris me inimicum tibi ?
What are my faults and my sins? My misdeed, my sin make known to me!
Why do you hid your face and consider me your enemy?
Collect
Ever-faithful God,
for the healing of our souls
you teach us to discipline our bodies by penance.
Give us the grace to abstain from all sin
and to accept the demands that your love makes upon us.
We ask this through our Lord Jesus Christ, your Son,
who lives and reigns with you in the unity of the Holy Spirit,
God for ever and ever. Amen.
Archives