Second Sunday of Advent (C)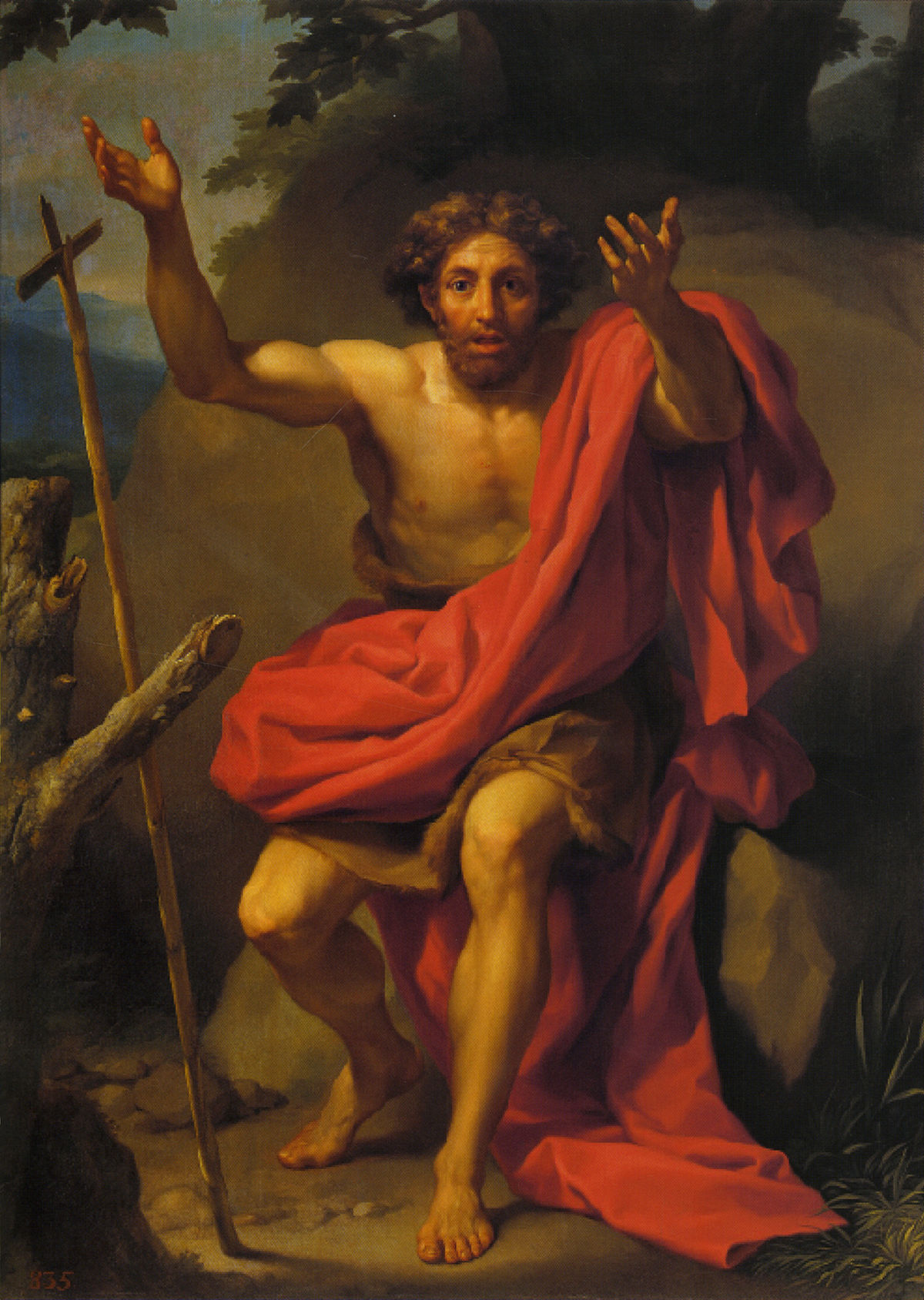 Introit
Kyrie
Collect
Almighty and merciful God,
may no earthly undertaking hinder those
who set out in haste to meet your Son,
but may our learning of heavenly wisdom
gain us admittance to his company.
Who lives and reigns with you in the unity of the Holy Spirit,
God, for ever and ever. Amen.
First Reading Bar 5:1-9
Jerusalem, take off your robe of mourning and misery;
put on the splendor of glory from God forever:
wrapped in the cloak of justice from God,
bear on your head the mitre
that displays the glory of the eternal name.
For God will show all the earth your splendor:
you will be named by God forever
the peace of justice, the glory of God's worship.

Up, Jerusalem! stand upon the heights;
look to the east and see your children
gathered from the east and the west
at the word of the Holy One,
rejoicing that they are remembered by God.
Led away on foot by their enemies they left you:
but God will bring them back to you
borne aloft in glory as on royal thrones.
For God has commanded
that every lofty mountain be made low,
and that the age-old depths and gorges
be filled to level ground,
that Israel may advance secure in the glory of God.
The forests and every fragrant kind of tree
have overshadowed Israel at God's command;
for God is leading Israel in joy
by the light of his glory,
with his mercy and justice for company..
Responsorial Psalm Ps 126:1-2,2-3,4-5,6
R/. The Lord has done great things for us; we are filled with joy.
When the LORD brought back the captives of Zion,
we were like men dreaming.
Then our mouth was filled with laughter,
and our tongue with rejoicing.
Then they said among the nations,
"The LORD has done great things for them."
The LORD has done great things for us;
we are glad indeed.
Restore our fortunes, O LORD,
like the torrents in the southern desert.
Those who sow in tears
shall reap rejoicing.
Although they go forth weeping,
carrying the seed to be sown,
They shall come back rejoicing,
carrying their sheaves.
Second Reading Phil 1:4-6,8-11
Brothers and sisters:
I pray always with joy in my every prayer for all of you,
because of your partnership for the gospel
from the first day until now.
I am confident of this,
that the one who began a good work in you
will continue to complete it
until the day of Christ Jesus.
God is my witness,
how I long for all of you with the affection of Christ Jesus.
And this is my prayer:
that your love may increase ever more and more
in knowledge and every kind of perception,
to discern what is of value,
so that you may be pure and blameless for the day of Christ,
filled with the fruit of righteousness
that comes through Jesus Christ
for the glory and praise of God.
Alleluia Lk 3:4,6
Gospel Lk 3:1-6
In the fifteenth year of the reign of Tiberius Caesar,
when Pontius Pilate was governor of Judea,
and Herod was tetrarch of Galilee,
and his brother Philip tetrarch of the region
of Ituraea and Trachonitis,
and Lysanias was tetrarch of Abilene,
during the high priesthood of Annas and Caiaphas,
the word of God came to John the son of Zechariah in the desert.
John went throughout the whole region of the Jordan,
proclaiming a baptism of repentance for the forgiveness of sins,
as it is written in the book of the words of the prophet Isaiah:
A voice of one crying out in the desert:
"Prepare the way of the Lord,
make straight his paths.
Every valley shall be filled
and every mountain and hill shall be made low.
The winding roads shall be made straight,
and the rough ways made smooth,
and all flesh shall see the salvation of God."
Reflection Questions:

What are the mountains you hope to see laid low and deep valleys filled?
How is your prayer always with joy?
What roads in your life would you straighten and smooth?
Catena Nova
The prophet Isaiah calls to us: "A voice is crying out in the wilderness: Prepare a way for the Lord, build a straight highway". This is certainly not an ordinary call for highway construction. The Word of God doesn't need ordinary road in order to come to us. What we need to construct are inner paths by which the Lord can enter our minds and hearts. The human heart is capacious, but it isn't often focused just on one goal. In Biblical language, often it isn't "pure". ... God sent the word and John preached turning to God. He was calling people to be baptized and to put aside the ways of sin. The word 'Jordan' means "going down" and that means we must humble ourselves by admitting our sins and then by turning our minds and hearts to God rather than to all the passing things that usually fill them. We have valued many things that have no permanent value but the good we needed they couldn't give. Only God can give lasting and genuine goods. We fill our hearts and minds with God when we turn our backs on seeming goods and fix them on the true goods. Isaiah and John the Baptist call us to decide to change and then give real attention to doing what is good rather than what isn't. Begin to live for God, to live a good life. Cleanse your inward self from all desire for what isn't truly good and avoid every sin. As you cease to value the sins you committed, they are forgiven and you are freed from them. Your mind and heart aren't small but you prepare a way into yourself when you fix all your attention on God and God's Word. That creates a straight path by which the Wisdom of God can come to you and guard and guide you in good works. Let the Word of God move in you unhindered and give you joy in the hope of Christ's coming and of Christ's mysteries. This sets you free for real joy. (Origen of Alexandria)
The celebration of Advent is possible only to those who are troubled in soul, who know themselves to be poor and imperfect, and who look forward to something greater to come
. (Dietrich Bonhoeffer)
In our secret yearnings
we wait for your coming,
and in our grinding despair
we doubt that you will.
And in this privileged place
we are surrounded by witnesses who yearn more than do we
and by those who despair more deeply than do we.
Look upon your church and its pastors
in this season of hope
which runs so quickly to fatigue
and in this season of yearning
which becomes so easily quarrelsome.
Give us the grace and the impatience
to wait for your coming to the bottom of our toes,
to the edges of our fingertips.
We do not want our several worlds to end.
Come in your power
and come in your weakness
in any case
and make all things new. Amen. (Walter Brueggemann)
He did not wait till the world was ready,
till men and nations were at peace
He came when the Heavens were unsteady
and prisoners cried out for release.
He did not wait for the perfect time.
He came when the need was deep and great.
He dined with sinners in all their grime,
turned water into wine. He did not wait
till hearts were pure. In joy he came
to a tarnished world of sin and doubt.
To a world like ours, of anguished shame
He came, and his Light would not go out.
He came to a world which did not mesh,
to heal its tangles, shield its scorn.
In the mystery of the Word made Flesh
the Maker of the stars was born.
We cannot wait till the world is sane
to raise our songs with joyful voice,
for to share our grief, to touch our pain,
He came with Love: Rejoice! Rejoice! (Madeleine L'Engle)
The church set aside this four-week pre-Christmas season as a time of spiritual preparation for Christ's coming. It is a time of quiet anticipation. If Christ is going to come again into our hearts, there must be repentance. Without repentance, our hearts will be so full of worldly things that there will be 'no room in the inn' for Christ to be born again. (Fr. Henri Nouwen)
In our time we may think we know what John was pointing to even when John didn't, but we do well to ponder why, in her infinite wisdom, the Church gives us a liturgical year that begins with Advent where John the Baptist is prominent. Why have a season to look forward to what we know we are looking forward to? Maybe we are more in the dark about what it means for Jesus to be the Lamb of God than we think we are. Maybe we still don't really know what great new thing God has done and what greater thing God will do. Maybe we have a lot more to look forward to than we know. (Abbot Andrew Marrr)
Darkness does not come from a different place than light; it is not presided over by a different God.... This darkness is necessary to new life, even when it is uncomfortable or we feel it goes on too long. Next spring's seeds break open out of the dark winter soil. Darkness is mostly negative from beginning to end in the Bible. But pay attention to moments of transformation of narratives that took place at night or under cover of darkness. In the beginning, God's Spirit hovers over dark water of chaos, preparing to create. God tells Abraham to look up at the stars in the night sky. Jacob wrestles with an angel at night with a vision of the stairway to heaven, followed by securing a blessing: "Surely God was in this place-and I did not know it." Nicodemus comes to Jesus in the cover of night, and begins an inward spiritual journey. In the Nativity story, the angel appears to Joseph in a dream at night; shepherds look up into a night sky exploding with angels singing "Glory to God". The Magi follow a star through the night. God gives birth to the incarnation of Christ as he forms in the deep darkness of the womb.... When we cannot tolerate the dark, we try all kinds of artificial lights, including but not limited to drugs, alcohol, shopping, shallow sex, and hours in front of the television set or computer. We need to walk in the dark to learn how to cope with emotions we cannot bear. The emotions themselves want something from us: to wake us up, to tell us something we need to know, to break the ice around our hearts, to move us to act. (Barbara Brown Taylor)
Homily
Out of Sync
If you live in the Northern Hemisphere the cycles of Nature and Liturgy for the most part match up rather nicely. (Though I can't imagine celebrating Christmas in Florida any more than I could Australia!) Give me all four seasons of Church and Clime, thank you very much. Still, there is a jarring disconnect when it comes to Advent, isn't there? It's built in, really. For the Church a new year has begun while the World awaits a New Year on January 1st. And think how during these four weeks in December the Church is doing something rather different than you find elsewhere.
For everywhere else it's "the Christmas season" beginning with the Sacred Triduum: the Solemnity of Black Friday, the Feast of Small Business Saturday and the Obligatory Memorial of Cyber Monday. (And yes, there's the optional memorial of Giving Tuesday.) You can forget somber purple and O Come, O Come Emmanuel. Everywhere else it's reds, greens and golds while The Twelve Days of Christmas will be over by December 25th -- when the Church is just beginning them. Alas, by Epiphany, the Lord's Nativity will be as long forgotten as Ebenezer Scrooge's Ghost of Christmas Past!
So, yes, the Church is out of sync. But that's nothing new. When the prophet Baruch urged Jerusalem to take off your robe of mourning and misery [for] God will show all the earth your splendor: stand upon the heights; look to the east and see your children gathered from the east and the west (I), Baruch was speaking to Jews forced into exile by the Babylonians with years to go before they would return. The prophet's vision was terribly out of sync with the reality of people torn from their homes, their temple destroyed, living the precarious lives of people in a strange land far from home.
And when Paul wrote his letter to the Philippians saying he was praying always with joy (II) for them – a letter filled with such references – he was writing from a prison cell somewhere, his life in danger: the joyful tone of the letter quite out of sync with the circumstances he was facing.
And John the Baptist, well, let's just say in the fifteenth year of the reign of Tiberius Caesar, when Pontius Pilate was governor of Judea, and Herod was tetrarch of Galilee,
and his brother Philip tetrarch of the region of Ituraea and Trachonitis, and Lysanias was tetrarch of Abilene (G), was no easy time to be alive. Palestine was under Roman occupation, John would soon lose his head by order of Herod, and the promise that all flesh shall see the salvation of God seems terribly out of sync when the Messiah whose arrival John was preparing ended up on a Roman cross by order of Pontius Pilate.
Now we too might well be out of sync this season in different ways. Some of us will try to be counter-cultural when it comes to Christmas, though I have some sympathy for the parishioner who complained she wished Advent didn't always come at such a busy time of year! (And I confess that I have two sides of the house where I live – on one side, yes, it's already Christmas, but on the other, Advent reigns. Though I assure you the decorations stay up until Epiphany and the creche until the Feast of the Presentation, 40 days after Christmas).
Yet more than such lapses – almost impossible to avoid in our culture – Advent's great themes are far more likely to put us out of sync than "the holidays." Like having concern for today's counterparts to those Jewish exiles – such as the people amassed on the border of Belarus and Poland, or those threatened by violence in Ethiopia, Somalia, and Sudan, or those refugees whose boat overturned in the English Channel while trying to reach Britain from France drowning 27.
Or concern for today's counterparts to those oppressed by the Herodian tetrarchs Luke mentions: the victims of today's economy of exclusion who dwell in deserts where poverty, food insecurity, and gun violence howl in the wasteland while tax breaks for the richest among us leave more and more people parched as wealth continues to trickle up.
Or concern for today's counterparts who suffer from the cowardice of craven politicians like Pontius Pilate who refuse to taking seriously the scientific consensus about the looming environmental catastrophe, dithering puppets beholden to petroleum interests and their lobbyists along with those who have politicized the pandemic and weaponized vaccines in campaigns of disinformation. Trust me, attention to all these concerns will put you out of sync with a whole lot of people and in the good company of Baruch, Paul and the Baptist.
But don't worry -- the exiles did return and rebuild Jerusalem and its temple; the church at Philippi flourished for centuries, and John's preaching prepared the way for the Promised of Ages. That's because hope is the most timely of all Advent themes: Hope that every robe of mourning and misery will be cast off; every lofty mountain laid low; for God is leading [us] in joy by the light of his glory with his mercy and justice for company (I) – filled with the fruit of righteousness that comes through Jesus Christ for the glory and praise of God (II). Who lives and reigns, forever and ever. Amen.
Creed
Intercessions (Archdiocese of Adelaide)
Sisters and brothers, St Paul's affectionate prayer for the Philippians is echoed here as we pray with joy for each other.
That the visit of Pope Francis to the refugees on the Island of Lesbos in Greece will reveal his tender love for them, and awaken the conscience of the world to the needs of refugees and displaced persons everywhere.
That those clothed in sorrow and distress will put on the beauty of God and be wrapped in God's integrity.
That our love for each other will increase, and with the gift of perception, we will recognise what is best, so that our lives will be pure and blameless.
That as the Year of St Joseph draws to a close, will know him to be the Protector of the Church, our support in difficulties, the patron of exiles, of the afflicted and of refugees.
That there will be a concerted effort to make the Covid Vaccine available to those nations, small and large, which are unable to afford the cost, or which lack the ability to distribute it effectively.
That those who died in recent tragedies: the mining collapse in Niger, the asylum seekers in the English Channel, in floods in India, on a tourist bus in Bulgaria, along with the many thousands who have died recently from Covid, that they will see the salvation of God.
God of our salvation, you straighten the winding ways of our hearts and smooth the paths made rough by sin. Make our conduct blameless, keep our hearts watchful in holiness, and bring to perfection the good you have begun in us. We ask this through Christ our Lord. Amen. (ICEL; 1998)
Interlude
There's a voice in the wilderness crying, A call from the ways untrod: Prepare in the desert a highway, A highway for our God! The valleys shall be exalted, The lofty hills brought low; Make straight all the crooked places, Where the Lord our God may go!
O Zion, that bringest good tidings, Get thee up to the heights and sing! Proclaim to a desolate people The coming of their King. Like the flowers of the field they perish, Like the grass, our works decay, The power and pomp of nations Shall pass like a dream away.
But the word of our God endureth, The arm of the Lord is strong; He stands in the midst of nations, And He will right the wrong. He shall feed His flock like a shepherd, The lambs He'll gently hold; In pastures of peace He'll lead them, And bring them safe to His fold.
Thanksgiving
Jerusalem, surge,
et sta in excelso:
et vide jucunditatem,
quae venit tibi a Deo tuo.
Jerusalem, arise,
and stand on the heights,
and see the joy
which comes to you from your God.
Closing Hymn
Hark! a thrilling voice is sounding.
"Christ is nigh," it seems to say;
"Cast away the works of darkness,
O ye children of the day."

Wakened by the solemn warning,
let the earth-bound soul arise;
Christ, her Sun, all sloth dispelling,
shines upon the morning skies.

Lo! the Lamb, so long expected,
comes with pardon down from heaven;
let us all, with tears of sorrow,
pray that we may be forgiven;

that when next he comes with glory,
and the world is wrapped in fear,
with his mercy he may shield us,
and with words of love draw near.

Honor, glory, might, and blessing
to the Father and the Son,
with the everlasting Spirit,
while eternal ages run.
Archives