Second Sunday of Lent (A)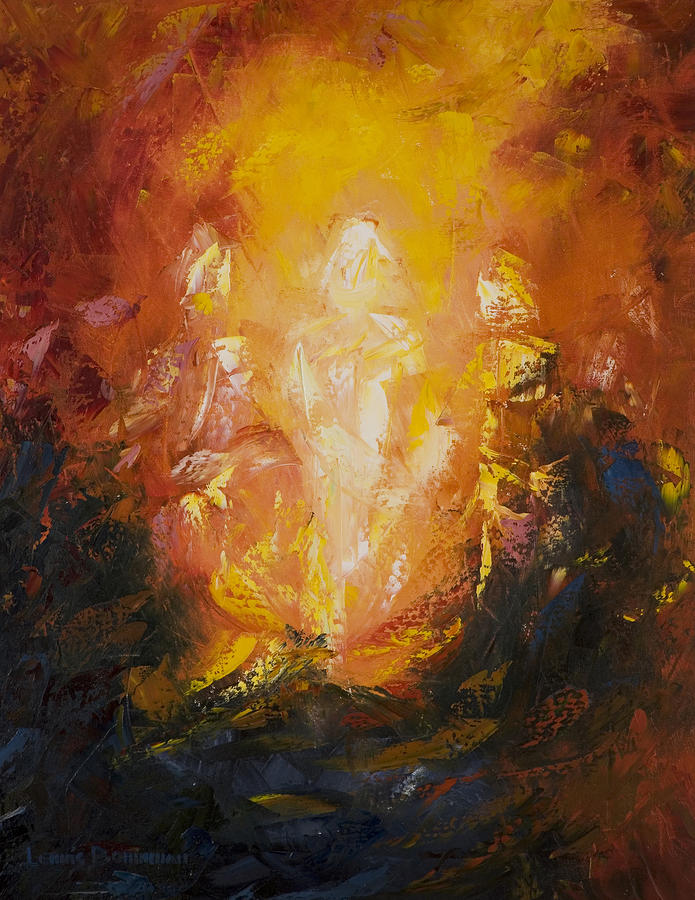 Collect
O God, who have commanded us
to listen to your beloved Son,
be pleased, we pray,
to nourish us inwardly by your word,
that, with spiritual sight made pure,
we may rejoice to behold your glory.
Through our Lord Jesus Christ, your Son,
who lives and reigns with you in the unity of the Holy Spirit,
one God, for ever and ever.
Proper Chants
Introit
Remember your mercies, Lord, and your love which is from all eternity. Do not let our enemies triumph over us; deliver us, O God of Israel, from all our tribulations. Ps/. To you, o Lord, I lift up my soul. * In you, O my God, I have trusted; let me not be put to shame; *let not my enemies exult over me. Let none who hope in you be put to shame; *but shamed are those who wantonly break faith.
Offertory
I shall meditate upon your commandments which I greatly love; I will extend my hands towards your commandments which I love. Ps/. I have said, "O Lord, my portion *is to obey your words."With all my heart I implore your favor; *as with your promise, have mercy.
Communion
Tell no one about the vision you have seen until the Son of Man has risen from the dead. Ps/. My heart overflows with noble words. *To the king I address the song I have made. *
Liturgy of the Word
First Reading Genesis 12:1-4
The LORD said to Abram, "Go from your country and your kindred and your father's house to the land that I will show you. And I will make of you a great nation, and I will bless you, and make your name great, so that you will be a blessing. I will bless those who bless you, and him who curses you I will curse; and by you all the families of the earth shall bless themselves." So Abram went, as the LORD had told him; and Lot went with him. Abram was seventy-five years old when he departed from Haran.
Second Reading 2 Timothy 1:8-10
Do not be ashamed then of testifying to our Lord, nor of me his prisoner, but share in suffering for the gospel in the power of God, who saved us and called us with a holy calling, not in virtue of our works but in virtue of his own purpose and the grace which he gave us in Christ Jesus ages ago, and now has manifested through the appearing of our Savior Christ Jesus, who abolished death and brought life and immortality to light through the gospel.
Gospel Matthew 17:1-9
After six days Jesus took with him Peter and James and John his brother, and led them up a high mountain apart. And he was transfigured before them, and his face shone like the sun, and his garments became white as light. And behold, there appeared to them Moses and Eli'jah, talking with him. And Peter said to Jesus, "Lord, it is well that we are here; if you wish, I will make three booths here, one for you and one for Moses and one for Eli'jah." He was still speaking, when lo, a bright cloud overshadowed them, and a voice from the cloud said, "This is my beloved Son, with whom I am well pleased; listen to him." When the disciples heard this, they fell on their faces, and were filled with awe. But Jesus came and touched them, saying, "Rise, and have no fear." And when they lifted up their eyes, they saw no one but Jesus only. And as they were coming down the mountain, Jesus commanded them, "Tell no one the vision, until the Son of man is raised from the dead."
Reflection Questions:
Have you ever been called by the Lord to leave "your country and your kindred?"

Are there times when your faith has been a source of embarrassment?

Where do you most hope for transformation in your life?
Catena Nova
That same Inscrutable Light shone and was mysteriously manifest to the Apostles and the foremost of the Prophets at that moment, when (the Lord) was praying. This shows that what brought forth this blessed sight was prayer, and that the radiance occurred and was manifest by uniting the mind with God, and that it is granted to all who, with constant exercise in efforts of virtue and prayer, strive with their mind towards God. True beauty, essentially, can be contemplated only with a purified mind. To gaze upon its luminance assumes a sort of participation in it, as though some bright ray etches itself upon the face. (St. Gregory Palamas)
O sweet gentle light! O principle and foundation of our salvation! Because in the light you saw our need, in this same light we see your eternal goodness, and knowing it, we love it. O union and bond of you our Creator with your creature, and of your creature with you our Creator! With the cord of your charity you have bound us, and in your light you have given us light. So if we open the eye of our understanding with a will to know you, we know you, for your light enters into every soul who opens the gate of her will. For the light stands at the soul's gate, and as soon as the gate is opened to it, the light enters, just like the sun that knocks at the shuttered window and, as soon as it is opened, comes into the house. So the soul has to have a will to know, and with that will she has to open her understanding's eye, and then you, true Sun, enter the soul and flood her with the light that is yourself. And once you have entered, what do you do, light of compassion, within the soul? You dispel the darkness, and give her light. (St. Catherine of Siena)
When we go on discovering and admiring, and playing the noble game of life, we are in Transfiguration. When we feast in wonder and praise we live in Transfiguration. When we display vitality and hope we radiate Transfiguration. When women and men become fully alive they are with Christ on Mount Tabor bathed in Transfiguration. To Christ our Lord God and Savior who was transfigured on Mount Tabor be honor and glory for ever and ever. Amen. (Archbishop Joseph Raya)
Beneath our individual strivings towards spiritualization, the world slowly accumulates, starting with the whole of matter, that which will make of it the Heavenly Jerusalem or the New Earth.... The only human embrace capable of worthily enfolding the divine is that of all men opening their arms to call down and welcome the fire. The only subject ultimately capable of mystical transfiguration is the whole of mankind forming a single body and a single soul in charity.... We shall never know all that the Incarnation expects of the world's potentialities. We shall never put enough hope in the growing unity of mankind. (Fr. Pierre Teilhard de Chardin)
The Sunday of the Transfiguration follows the Sunday of the temptation; that is full of meaning. Temptation stands at the beginning of the way of pain, and surrounds its continuance. It seeks to draw the soul away from the saving passion. If the soul holds out, it will win salvation: the vision of the transfigured Lord and its own divinization in union with him. The essence of temptation is the desire to make short-cuts in the way, to come of one's own power to glory, and to despise the appointed hours; to go round the cross. To give in to this allurement is death and ruin. The fall of our first parents was fundamentally nothing else, and the temptation of Christ was, too, an untimely and self-willed revelation of the glory of God which was his. But God says, "I shall give glory. Man's part is only to go his way, to be patient, to suffer, and to wait. The final glory is God's to give at the hour which he alone knows. (Sr. Aemiliana Löhr)
Christ is transfigured on the Mount, and so he needs witnesses. Witnesses who put their whole lives into their vocation of bearing witness, and whose raison d'être is simply to testify to the light on the mountain, the city set on a hill, the mountain's God-given freedom. Being a witness of this kind is more a burden than a dignity. It calls for a life familiar with the air of the mountains, the air of the heights, and prepared to extend it to others. (Fr. Hans Urs von Balthasar)
Christianity does not reject matter. Rather, bodiliness is considered in all its value in the liturgical act whereby the human body is disclosed in its inner nature as a temple of the Spirit and is united with the Lord Jesus, who himself took a body for the world's salvation. This does not mean however, an absolute exaltation of all that is physical, for we know well the chaos which sin introduced into the harmony of the human being. The liturgy reveals that the body through the mystery of the Cross, is in the process of transfiguration, pneumatization: on Mount Tabor Christ showed his body radiant, as the Father wants it to be again. Cosmic reality also is summoned to give thanks because the whole universe is called to recapitulation in Christ the Lord. This concept expresses a balanced and marvellous teaching on the dignity, respect and purpose of creation and of the human body in particular. With the rejection of all dualism and every cult of pleasure as an end in itself, the body becomes a place made luminous by grace and thus fully human. To those who seek a truly meaningful relationship with themselves and with the cosmos, so often disfigured by selfishness and greed, the liturgy reveals the way to the harmony of the new man, and invites him to respect the Eucharistic potential of the created world. That world is destined to be assumed in the Eucharist of the Lord, in his Passover, present in the sacrifice of the altar. (Pope St. John Paul II)
Homily
SECOND SUNDAY OF LENT (A)
Readings: Gn. 12:1-4a; II Tm. 1:8b-10; Mt. 17:1-9

Reversal of Misfortune
Just ask Joe Biden. The heir presumptive to his party's nomination suddenly found himself struggling for his political future. Or ask the Chinese government how something you need a microscope to see could suddenly threaten its powerhouse economy. Or ask Kobe Bryant's widow, Vanessa, whose husband and daughter's lives, along with seven others, were so suddenly taken in a helicopter crash. It's kind of like the first two Sundays of Lent, but in reverse: from mountaintop to desert in no time.
I think that's the reason for placing these two scenes – Christ in the desert and Christ atop the mountain -- side by side at the start of Lent. No matter in which order we might experience them, our lives tend to go from trial to glory, from basking in light to scorched desolation – sometimes suddenly, sometimes gradually. These alternating rhythms tend to mark the passing seasons of our own experience right alongside the seasons of the church.
Such is the human condition, no? Formed from the clay of the earth, yet we possess the breath of life, poured into us by the Spirit of God. Made in the image and likeness of the Creator, yet we are deprived of God's glory inasmuch as all have sinned. Endowed with gifts of mind and heart, we are little less than gods, yet there lurks in us a fallen nature whose downward pull makes us so often seem more beastly than godly. The contradictions that mark our lives are much like the contrasting scenes of Christ's temptations in the wilderness placed side by side with his transfiguration.
So as we are carried forward another step on our Lenten journey, the liturgy helps us feel this beat of contradiction to which we walk. The tempo is set by the movement from desert to mountain. One Sunday we are with Jesus in the barren outback of the Judean desert, confronting evil in its many guises, and the next we are on Mt. Tabor exclaiming with Peter how good it is to be here.
And oh how the pace drags when we find ourselves living in an arid waste! The people of Syria and South Sudan have lived there a long time, their parched throats crying out for justice, peace, and freedom. Our own poor, homeless, and victimized citizens reside there too. Desert winds blow our way as well when illness strikes, hardship comes knocking, or death makes a visit. The searing, waterless winds bringing loss in their wake. The stinging sand in those gales blinding us to God's presence.
Like Abram called suddenly from a secure life in the land of his kinsfolk (I), uprooted in old age from all that was familiar, told to start over again by a God slow to fulfill incredible promises, we too, for all our efforts, seem repaid with a lifeless, hungry desert.
And yet, if you notice, there is movement and the pace is quickening. Our feet are not dragging. We are travelling from desert to mountain. Where Jesus is not tempted or hungry, or all so human. He is transfigured, with face shining, and clothes dazzling. Finally, some light to see by.
Just look. It seems the endless war in Afghanistan might be coming to an end. A truce has been achieved in South Sudan. And there could be light for our own deserts too. Even a priest who sometimes wonders if the church will survive the current crisis, sees by this light, how in cathedrals all over the world bishops are welcoming people who will receive the Easter sacraments as the Rite of Election is celebrated. Yes, the wastelands we live in, with barrenness of every sort, can find light to see by on this mountain. It was made manifest through the appearance of our Savior [who] destroyed death and brought life and immortality to light through the gospel (II).
For desert and mountain, you see, foretell cross and resurrection. The journey's way and journey's end follow the same two-step rhythm. With a voice speaking of a beloved Son telling us, Listen to him (G). He will show us the way: from Abraham and Sarah, to Moses and Elijah, to the apostles and finally to us -- the way of faith.
Like that bright cloud that descended on Mt. Tabor, such faith envelops the contradictions of light and darkness, sin and grace, death and life. And like that cloud faith both reveals and conceals what meaning the contradictions that mark our lives could have, all the while trusting they can find in God alone their resolution. If only we possess a spiritual sight made pure (Collect), to see all things by the new light of faith. Then we will raise our downcast eyes, turned to the ground in fear, and look up, to see...only Jesus, touching us, and bidding us, Rise, and do not be afraid (G).
Archives