First Sunday of Advent (A)
First Sunday of Advent (A)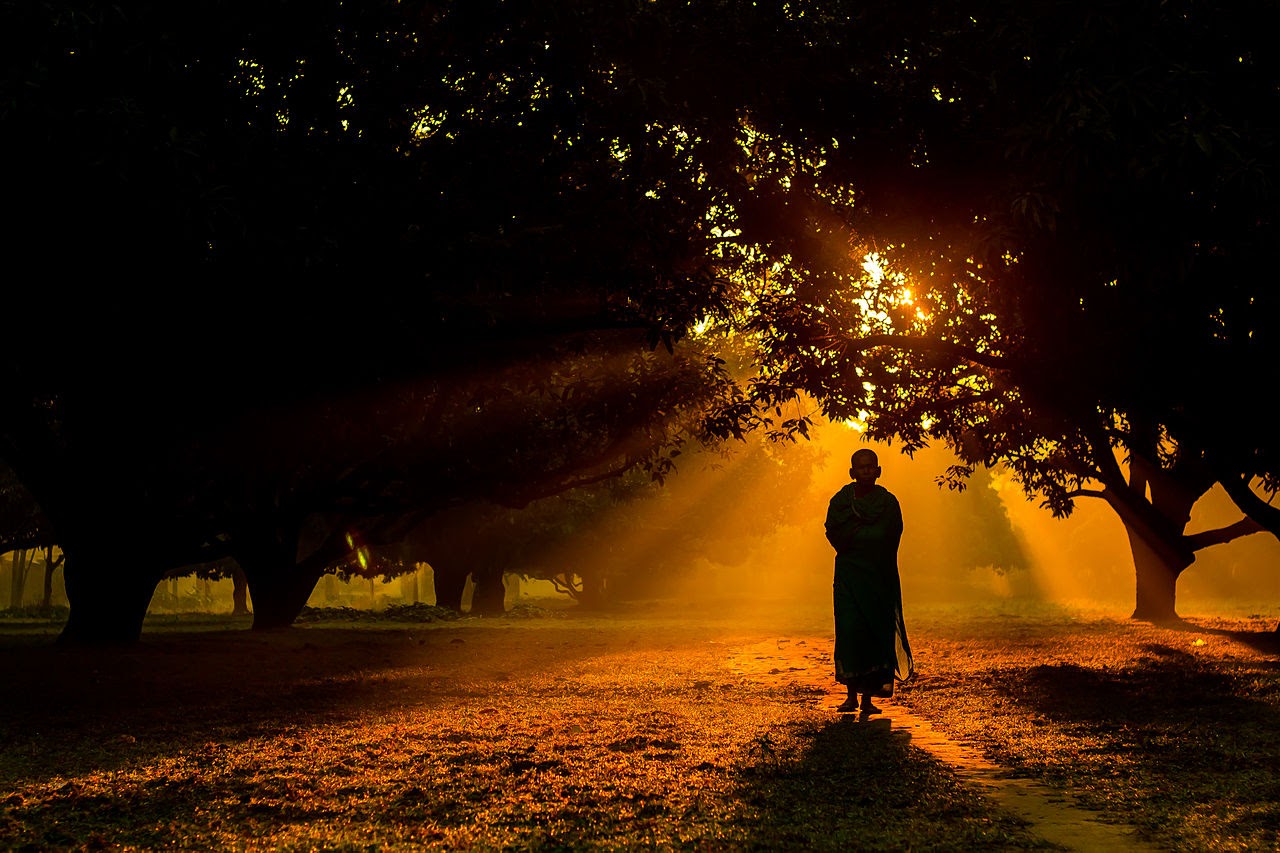 Collect
Grant your faithful, we pray, almighty God,
the resolve to run forth to meet your Christ
with righteous deeds at his coming,
so that, gathered at his right hand,
they may be worthy to possess the heavenly kingdom.
Through our Lord Jesus Christ, your Son,
who lives and reigns with you in the unity of the Holy Spirit,
one God, for ever and ever.
Proper Chants
Introit
V/. Unto you have I lifted up my soul. O my God, I trust in you, let me not be put to shame; do not allow my enemies to laugh at me; for none of those who are awaiting you will be disappointed. V/. O Lord, make me know your ways. *Teach me your paths. Guide me in your truth, and teach me; † for you are the God of my salvation. * I have hoped in you all day long.
Offertory
V/. Unto you, O Lord, have I lifted up my soul; O my God, I trust in you, let me not be put to shame; do not allow my enemies to laugh at me; for none of those who are awaiting you will be disappointed. Ps. O Lord, make me know your ways. *Teach me your paths. Guide me in your truth, and teach me; † for you are the God of my salvation. * I have hoped in you all day long.
Communion
V/. The Lord will bestow his loving kindness, and our land will yield its fruit. Ps. O Lord, you have favored your land, *and brought back the captives of Jacob. You forgave the guilt of your people, *and covered all their sins. You averted all you rage; *you turned back the heat of your anger.
Readings
Reading 1 Is 2:1-5
The word which Isaiah the son of Amoz saw concerning Judah and Jerusalem.
It shall come to pass in the latter days that the mountain of the house of the LORD shall be established as the highest of the mountains, and shall be raised above the hills; and all the nations shall flow to it,
and many peoples shall come, and say: "Come, let us go up to the mountain of the LORD, to the house of the God of Jacob; that he may teach us his ways and that we may walk in his paths." For out of Zion shall go forth the law, and the word of the LORD from Jerusalem.
He shall judge between the nations, and shall decide for many peoples; and they shall beat their swords into plowshares, and their spears into pruning hooks; nation shall not lift up sword against nation, neither shall they learn war any more.
O house of Jacob, come, let us walk in the light of the LORD.
Reading 2 Rom 13:11-14
Besides this you know what hour it is, how it is full time now for you to wake from sleep. For salvation is nearer to us now than when we first believed;
the night is far gone, the day is at hand. Let us then cast off the works of darkness and put on the armor of light;
let us conduct ourselves becomingly as in the day, not in reveling and drunkenness, not in debauchery and licentiousness, not in quarreling and jealousy.
But put on the Lord Jesus Christ, and make no provision for the flesh, to gratify its desires.
Gospel Mt 24:37-44
As were the days of Noah, so will be the coming of the Son of man. For as in those days before the flood they were eating and drinking, marrying and giving in marriage, until the day when Noah entered the ark, and they did not know until the flood came and swept them all away, so will be the coming of the Son of man. Then two men will be in the field; one is taken and one is left. Two women will be grinding at the mill; one is taken and one is left. Watch therefore, for you do not know on what day your Lord is coming. But know this, that if the householder had known in what part of the night the thief was coming, he would have watched and would not have let his house be broken into. Therefore you also must be ready; for the Son of man is coming at an hour you do not expect.
Reflection Questions
How do you hope to walk more steadily in the light of the Lord this Advent?
How might you fortify yourself against "works of darkness" with the "armor of light" this Advent?
How might you be better prepared for the coming of Christ this Advent?
Catena Nova
The Introit Ad te levavi, with its continuation from Psalm 24, gives eloquent expression to the feelings of humanity, cast down, yet full of hope, and begs the Savior to bring it back into the path which leads to Bethlehem, along the way of truth and justice (Ildefonso Schuster).
We preach not one coming only of Christ, but a second also, far more glorious than the first. The first revealed the meaning of his patient endurance; the second brings with it the crown of the divine kingdom. Generally speaking, everything that concerns our Lord Jesus Christ is twofold. His birth is twofold: one, of God before time began; the other, of the Virgin in the fullness of time. His descent is twofold: one, unperceived, like dew falling on the fleece; the other, before the eyes of all, is yet to happen. In his first coming he was wrapped in swaddling clothes in the manger. In his second coming he is clothed with light as with a garment. In his first coming he bore the cross, despising its shame; he will come a second time in glory accompanied by the hosts of angels. It is not enough for us, then, to be content with his first coming; we must wait in hope of his second coming (St. Cyril of Jerusalem).
Unless the Lord comes to my soul beforehand and makes his home with me, unless Christ lives in me and speaks his word in my heart, it is useless for me to know if and when his coming will take place. Only if Christ is already living in me and I in him will it go well with me when he comes in judgment (Paschasius Radbertus).
You therefore, Brethren, to whom as to little children, God reveals what He has hidden from the wise and the prudent, dwell in earnest reflection upon the things that are truly salutary, and diligently seek out the reason of this season of Advent, asking namely: Who is it that is coming; whence He comes and how He comes; to what purpose; when, and where, does He come? Praiseworthy indeed is this curiosity, and most salutary: nor would the universal Church commemorate so devoutly this present time of Advent unless that there was contained within it some deep significance, some sacred mystery (St. Bernard of Clairvaux).
O my God, Word of the Father, Word made flesh. For the love of us, You assumed a mortal body in order to suffer and be immolated for us. I wish to prepare for Your coming with the burning desires of the prophets and the just who in the Old Testament sighed after You, the one Savior and Redeemer… O Lord, send Him whom You are going to send… As you have promised, come and deliver us! I want to keep Advent in my soul, that is, a continual longing and waiting for this great Mystery wherein You, O Word, become flesh to show me the abyss of Your redeeming, sanctifying mercy. O sweetest Jesus, You come to me with Your infinite love and the abundance of Your grace; You desire to engulf my soul in torrents of mercy and charity in order to draw it to You. Come, O Lord, come! I, too, wish to run to You with love, but alas! my love is so limited, weak, and imperfect! Make it strong and generous; enable me to overcome myself, so that I can give myself entirely to You (St. Teresa of Avila)
No moment, be it ever so sublime, is totally fulfilled; in fact, whenever it does seem fulfilled, it is always because it is full of promise, pointing beyond itself to what is beyond all time, to what is eternal. For the most part, however, things slip away unexplored, undone, unexhausted, unlived; beings touch and feel each other but without recognition, without penetrating one another. And what is more frightening, lovers fall apart again; they cannot maintain their love; habit and familiarity cause life to turn to stone. Time proves the most genuine avowals of faithfulness to be false. All that is transitory is shipwrecked on the sandbanks of reality, whither the waves of time draw it, to be smashed to pieces (Hans Urs von Balthasar).
Advent is the season of the secret, the secret of the growth of Christ, of divine Love growing in silence. It is the season of humility, silence, and growth. For nine months Christ grew in his Mother's body. By his own will she formed him from herself, from the simplicity of her daily life. She had nothing to give him but herself. He asked for nothing else. She gave him herself. Working, eating, sleeping, she was forming his body from hers. His flesh and blood. From her humanity she gave him his humanity (Caryll Houselander).
Homily
The Year of Grace: The Season of Advent
St. Francis de Sales once preached an Advent sermon where he reminded his audience, "Our good is found in the present moment, which is today. Our life is the today in which we are living; who can promise oneself a tomorrow?. . . . Absolutely no one--no matter who [s]he is. Our life consists in today, in this present moment in which we are living, and we cannot promise or assure ourselves of any other than that which we now enjoy. . . . Our whole life really depends on each present moment when we hear what must be done."
For Christians, however, the passing moment is always embedded in time made sacred by the Church's liturgical year of seasons and feasts. We live in liturgical time and reckon our days by the liturgical calendar more than its competitors – the civil year, the academic year, the season associated with your favorite sport, and yes, the occasions marked by Hallmark. As Abbot Guéranger, the pioneer of the modern liturgical movement, reminds us: "It is…Jesus Christ himself who is the source as well as the object of the liturgy; and hence the ecclesiastical year…is neither more nor less than the manifestation of Jesus Christ and His mysteries, in the Church and in the faithful soul. It is the divine cycle in which appear all the works of God, each in its turn….what the liturgical year does for the Church at large, it does also for the soul of each one of the faithful that is careful to receive the gift of God."
But to live these seasons and feasts well, to learn from their wisdom, and experi­ence their power to give meaning to life, we need a certain sensitivity. We need ways to develop a sense, a feel for, the constant interplay between the rhythms of nature, the liturgy, and our own lives. We need seasonal disciplines, to imbue us with that special spirit which helps us be more conscious of the continual flow of sacred time in which we are immersed.
Advent is a case in point. It comes just as autumn gives way to winter. The blazing hues of autumn fade with each November day till before you know it, trees are barren, crisp turns to cold, daylight to twilight, and life to death. In concert with nature, Advent too speaks of a world swept by foreboding winds, turning ever colder; a world in decay, afraid of the gathering gloom, and lurking death: A world exhausted, fallen asleep -- a world in need of a Savior. Almost imperceptibly, the last weeks of Ordinary Time change their focus as one year of grace comes to an end and another begins.
Isaiah, the prophet of Advent, captures these moods of Mother Church and Mother Nature at this time of year: We have all withered like leaves, and our guilt carries us away like the wind. A late autumn, Advent mood, which might even match our own disposition, should we be weary in body or in spirit.
But the days grow shorter and darker just for a while. Come the winter solstice, they will lengthen, light returning slowly. Nature may lie dormant in seeming death, but life is just beneath the surface, awaiting the summons of a new spring -- just as somber Advent will end on a silent night when angels suddenly sing: "Glory to God in the highest, and peace to God's people on earth."
And while we wait for God's promises to be fulfilled, we must be watchful, and alert -- watching for signs like those Nature gives, of winter's approach and winter's end. And for signs like those the Church gives: like the Advent wreath with its light increasing week by week. And, above all, the Eucharist, where Christ comes now, till he comes again in glory – all signs the day of our Lord Jesus Christ draws near.
So welcome the season. It has much to teach, and much to give. Not least of which is hope: hope that a new age will dawn on a weary world as it did on Bethlehem; hope it will dawn again at the revelation of our Lord Jesus Christ. In the meantime, we pray God keep us firm to the end, irreproachable on the day of our Lord Jesus Christ. For God is faithful, by him you were called to fellowship with his Son, Jesus Christ, [who is] our Lord, forever and ever. Amen.