Lenten Devotion (Week 3)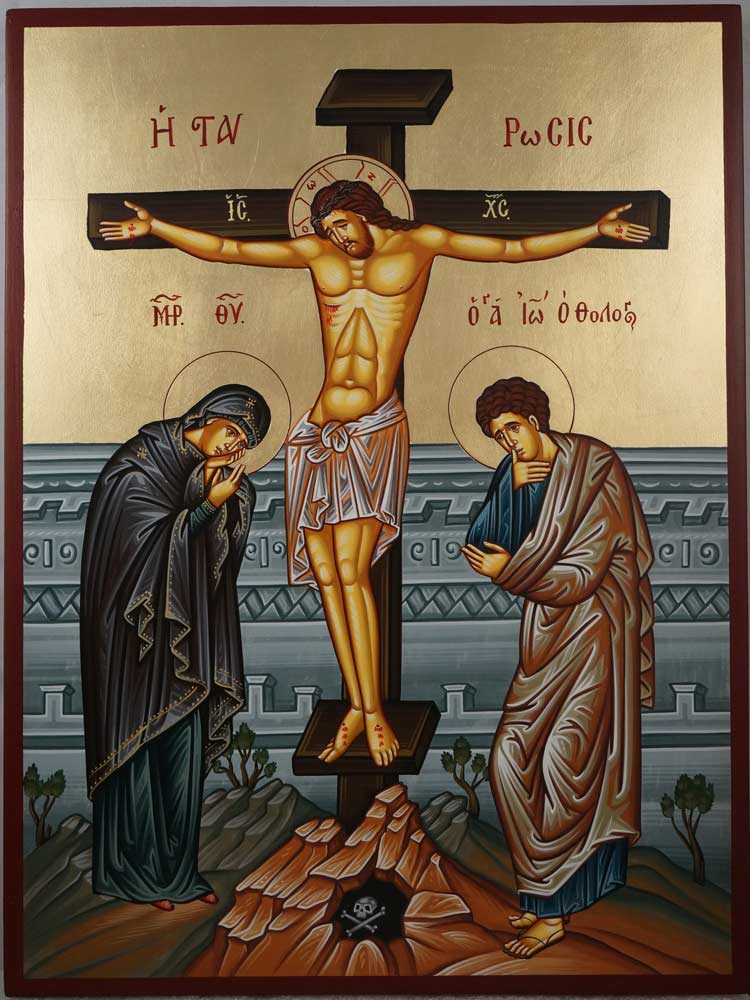 (In a darkened space light a candle before a cross)
Opening Chant
Laudete, omnes gentes, Dominum/ Let all the nations praise the Lord.
Kyrie (John Michael Talbot)

Opening Prayer
Lifted up among us, O God, is Jesus the crucified: sign of your steadfast love and pledge of your will to save.
To those who look upon the cross with faith, grant healing of soul and life eternal.
We ask this through our Lord Jesus Christ, your Son, who lives and reigns with you
in the unity of the Holy Spirit, God for ever and ever. Amen.
Scripture (Philippians 2:5-11)
In your relationships with one another, have the same mindset as Christ Jesus:
Who, being in very natureGod,
did not consider equality with God something to be used to his own advantage;
rather, he made himself nothing
by taking the very natureof a servant,
being made in human likeness.
And being found in appearance as a man,
he humbled himself
by becoming obedient to death—
even death on a cross!
Therefore God exalted him to the highest place
and gave him the name that is above every name,
that at the name of Jesus every knee should bow,
in heaven and on earth and under the earth,
and every tongue acknowledge that Jesus Christ is Lord,
to the glory of God the Father.
Responsory Chant
Jesu redemptor omnium, Tu lumen et splendor Patris, Tibi sit gloria, Tibi Jesu sit gloria/
Jesus, redeemer of all, You are the light and splendor of the Father, To you be glory, To you Jesus be glory.
Intercessions
That the people of God may not grow impatient in times of testing but trust in God's provident love to guide and sustain us on the way.
That the world may not condemn itself to war and violence but look to the gospel of Christ for the way of healing and peace.
That those who hunger and thirst for justice may find God's arm strong to save and God's servants quick to respond.
That those who bear the cross of physical and emotional illness may look on the crucified Christ as the path to healing, the pledge of exaltation.
That no one in any need or difficulty may perish through our negligence but find among us a witness to God's love and the help of practical charity.
Prayer of St. Anselm
Holy Cross, which calls to mind the cross whereon our Lord Jesus Christ died, to bring us back from that eternal death to which our misery was leading us, to the eternal life we had lost by sinning. I adore, I venerate, and I glory in that cross which you represent to us, and by that cross I adore our merciful Lord and what he has in mercy done for us. Cross, worthy to be loved, in whom is our salvation, our life, and resurrection. Most precious wood, by whom we are saved and set free, sign to be reverenced, by which we are sealed for God, glorious cross, we ought to glory only in you.
In what way, then, shall I praise you, how shall I exalt you, with what love shall I pray to you, and with what joy shall I glory in you? By you hell is despoiled, by you its mouth is stopped up to all the redeemed. By you demons are made afraid and restrained, conquered and trampled underfoot. By you the world is renewed and made beautiful with truth, governed by the light of righteousness. By you sinful humanity is justified, the condemned are saved, the servants of sin and hell are set free, the dead are raised to life. By you the blessed city in heaven is restored and made perfect. By you God, the Son of God, willed for our sakes "to become obedient to the Father, even unto death," because of which he is exalted and has received "the name which is above every name." By you "his throne is prepared" and his Kingdom established.
O Cross, chosen and prepared for such ineffable good, the work that was accomplished on you exalts you more than all the praises of human or angelic thought and tongue. In you and through you is my life and my salvation; in you and through you is the whole and all my good; "forbid that I should glory save in you."
Veneration of the Cross (John Michael Talbot)

Concluding Prayer
You have highly exalted, O God
the Christ who emptied himself,
giving the name above every other name
to the one who took the form of a slave
and became obedient even to death on a cross.
Beset by danger as we journey
through this world's desert
and weakened by our own faithlessness,
we look to the One who was lifted up for our healing.
May we recognize in Jesus crucified
the Savior you sent
and exult to know how you have loved the world.
We ask this through the Lord Jesus Christ,
our Passover and our Peace,
who lives and reigns with you
in the unity of the Holy Spirit,
God, forever and ever. Amen. (ICEL; 1998)
Closing Chant
Nunc dimittis servum tuum Domine, secundum verbum tuum in pace.
Now you let your servant go in peace, Lord, according to your word.
Archives