Epiphany (B)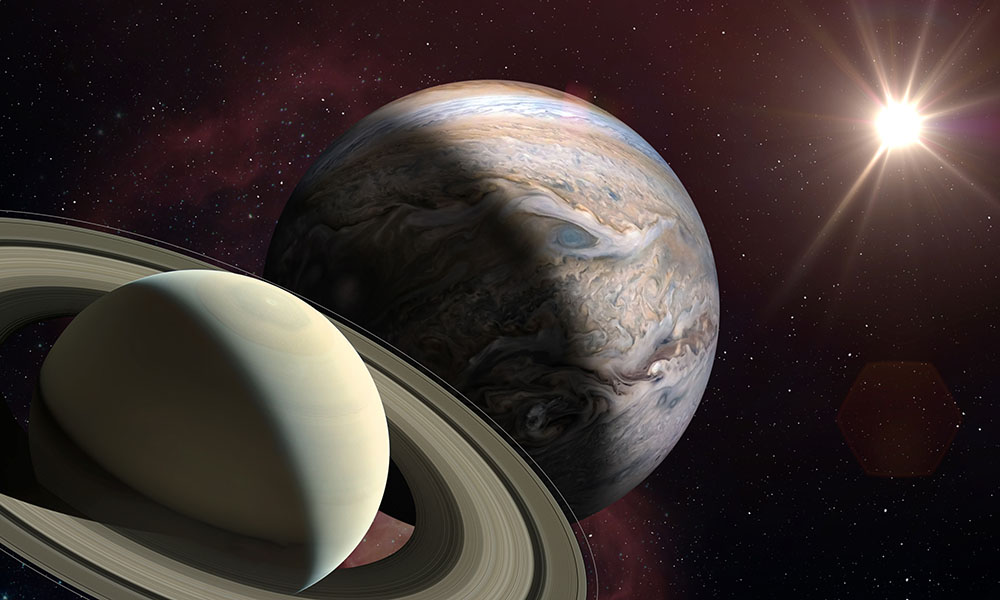 Introit
Kyrie
Gloria
Collect
May the splendor of your majesty, O Lord, we pray,
shed its light upon our hearts,
that we may pass through the shadows of this world
and reach the brightness of our eternal home.
Through our Lord Jesus Christ, your Son,
who lives and reigns with you in the unity of the Holy Spirit,
God, for ever and ever. Amen.
First Reading Is 60:1-6
Rise up in splendor, Jerusalem! Your light has come,
the glory of the Lord shines upon you.
See, darkness covers the earth,
and thick clouds cover the peoples;
but upon you the LORD shines,
and over you appears his glory.
Nations shall walk by your light,
and kings by your shining radiance.
Raise your eyes and look about;
they all gather and come to you:
your sons come from afar,
and your daughters in the arms of their nurses.

Then you shall be radiant at what you see,
your heart shall throb and overflow,
for the riches of the sea shall be emptied out before you,
the wealth of nations shall be brought to you.
Caravans of camels shall fill you,
dromedaries from Midian and Ephah;
all from Sheba shall come
bearing gold and frankincense,
and proclaiming the praises of the LORD.
Responsorial Psalm Ps 72:1-2,7-8,100-11,12-13
R/. Lord, every nation on earth will adore you.
O God, with your judgment endow the king,
and with your justice, the king's son;
He shall govern your people with justice
and your afflicted ones with judgment. R/.

Justice shall flower in his days,
and profound peace, till the moon be no more.
May he rule from sea to sea,
and from the River to the ends of the earth. R/.

The kings of Tarshish and the Isles shall offer gifts;
the kings of Arabia and Seba shall bring tribute.
All kings shall pay him homage,
all nations shall serve him. R/.

For he shall rescue the poor when he cries out,
and the afflicted when he has no one to help him.
He shall have pity for the lowly and the poor;
the lives of the poor he shall save. R/.
Second Reading Eph 3:2-3a, 5-6
Brothers and sisters:
You have heard of the stewardship of God's grace
that was given to me for your benefit,
namely, that the mystery was made known to me by revelation.
It was not made known to people in other generations
as it has now been revealed
to his holy apostles and prophets by the Spirit:
that the Gentiles are coheirs, members of the same body,
and copartners in the promise in Christ Jesus through the gospel.
Alleluia Mt 2:2
Gospel Mt 2:1-12
When Jesus was born in Bethlehem of Judea,
in the days of King Herod,
behold, magi from the east arrived in Jerusalem, saying,
"Where is the newborn king of the Jews?
We saw his star at its rising
and have come to do him homage."
When King Herod heard this,
he was greatly troubled,
and all Jerusalem with him.
Assembling all the chief priests and the scribes of the people,
He inquired of them where the Christ was to be born.
They said to him, "In Bethlehem of Judea,
for thus it has been written through the prophet:
And you, Bethlehem, land of Judah,
are by no means least among the rulers of Judah;
since from you shall come a ruler,
who is to shepherd my people Israel."
Then Herod called the magi secretly
and ascertained from them the time of the star's appearance.
He sent them to Bethlehem and said,
"Go and search diligently for the child.
When you have found him, bring me word,
that I too may go and do him homage."
After their audience with the king they set out.
And behold, the star that they had seen at its rising preceded them,
until it came and stopped over the place where the child was.
They were overjoyed at seeing the star,
and on entering the house
they saw the child with Mary his mother.
They prostrated themselves and did him homage.
Then they opened their treasures
and offered him gifts of gold, frankincense, and myrrh.
And having been warned in a dream not to return to Herod,
they departed for their country by another way.
Reflection Questions:

Is your heart "throbbing and overflowing" this Christmas season or are "darkness and thick clouds" more prevalent?

How are you a "steward of God's grace?"

For what are you "searching diligently?"
Catena Nova
[On December 8, Pope Francis proclaimed a "Year of St. Joseph" in which to honor and renew devotion to the Guardian of the Redeemer and Patron of the Universal Church. He also published an apostolic letter Patris corde ("With a Father's Heart") containing a reflection on Joseph's role in the life of Christ and of the Christian people. Since St. Joseph figures prominently in the liturgy of the Christmas season, including Epiphany, I am reproducing the rest of Francis' letter, begun last week, in lieu of the usual Catena Nova].
If the first stage of all true interior healing is to accept our personal history and embrace even the things in life that we did not choose, we must now add another important element: creative courage. This emerges especially in the way we deal with difficulties. In the face of difficulty, we can either give up and walk away, or somehow engage with it. At times, difficulties bring out resources we did not even think we had. As we read the infancy narratives, we may often wonder why God did not act in a more direct and clear way. Yet God acts through events and people. Joseph was the man chosen by God to guide the beginnings of the history of redemption. He was the true "miracle" by which God saves the child and his mother. God acted by trusting in Joseph's creative courage. Arriving in Bethlehem and finding no lodging where Mary could give birth, Joseph took a stable and, as best he could, turned it into a welcoming home for the Son of God come into the world (cf. Lk 2:6-7). Faced with imminent danger from Herod, who wanted to kill the child, Joseph was warned once again in a dream to protect the child, and rose in the middle of the night to prepare the flight into Egypt (cf. Mt 2:13-14). A superficial reading of these stories can often give the impression that the world is at the mercy of the strong and mighty, but the "good news" of the Gospel consists in showing that, for all the arrogance and violence of worldly powers, God always finds a way to carry out his saving plan. So too, our lives may at times seem to be at the mercy of the powerful, but the Gospel shows us what counts.
***
God always finds a way to save us, provided we show the same creative courage as the carpenter of Nazareth, who was able to turn a problem into a possibility by trusting always in divine providence. If at times God seems not to help us, surely this does not mean that we have been abandoned, but instead are being trusted to plan, to be creative, and to find solutions ourselves. That kind of creative courage was shown by the friends of the paralytic, who lowered him from the roof in order to bring him to Jesus (cf. Lk 5:17-26). Difficulties did not stand in the way of those friends' boldness and persistence. They were convinced that Jesus could heal the man, and "finding no way to bring him in because of the crowd, they went up on the roof and let him down with his bed through the tiles into the middle of the crowd in front of Jesus. When he saw their faith, he said, 'Friend, your sins are forgiven you'" (vv. 19-20). Jesus recognized the creative faith with which they sought to bring their sick friend to him. The Gospel does not tell us how long Mary, Joseph and the child remained in Egypt. Yet they certainly needed to eat, to find a home and employment. It does not take much imagination to fill in those details. The Holy Family had to face concrete problems like every other family, like so many of our migrant brothers and sisters who, today too, risk their lives to escape misfortune and hunger. In this regard, I consider Saint Joseph the special patron of all those forced to leave their native lands because of war, hatred, persecution and poverty.
***
At the end of every account in which Joseph plays a role, the Gospel tells us that he gets up, takes the child and his mother, and does what God commanded him (cf. Mt 1:24; 2:14.21). Indeed, Jesus and Mary his Mother are the most precious treasure of our faith. In the divine plan of salvation, the Son is inseparable from his Mother, from Mary, who "advanced in her pilgrimage of faith, and faithfully persevered in her union with her Son until she stood at the cross". We should always consider whether we ourselves are protecting Jesus and Mary, for they are also mysteriously entrusted to our own responsibility, care and safekeeping. The Son of the Almighty came into our world in a state of great vulnerability. He needed to be defended, protected, cared for and raised by Joseph. God trusted Joseph, as did Mary, who found in him someone who would not only save her life, but would always provide for her and her child. In this sense, Saint Joseph could not be other than the Guardian of the Church, for the Church is the continuation of the Body of Christ in history, even as Mary's motherhood is reflected in the motherhood of the Church. In his continued protection of the Church, Joseph continues to protect the child and his mother, and we too, by our love for the Church, continue to love the child and his mother. That child would go on to say: "As you did it to one of the least of these who are members of my family, you did it to me" (Mt 25:40). Consequently, every poor, needy, suffering or dying person, every stranger, every prisoner, every infirm person is "the child" whom Joseph continues to protect. For this reason, Saint Joseph is invoked as protector of the unfortunate, the needy, exiles, the afflicted, the poor and the dying. Consequently, the Church cannot fail to show a special love for the least of our brothers and sisters, for Jesus showed a particular concern for them and personally identified with them. From Saint Joseph, we must learn that same care and responsibility. We must learn to love the child and his mother, to love the sacraments and charity, to love the Church and the poor. Each of these realities is always the child and his mother.
***
An aspect of Saint Joseph that has been emphasized from the time of the first social Encyclical, Pope Leo XIII's Rerum Novanrum, is his relation to work. Saint Joseph was a carpenter who earned an honest living to provide for his family. From him, Jesus learned the value, the dignity and the joy of what it means to eat bread that is the fruit of one's own labour. In our own day, when employment has once more become a burning social issue, and unemployment at times reaches record levels even in nations that for decades have enjoyed a certain degree of prosperity, there is a renewed need to appreciate the importance of dignified work, of which Saint Joseph is an exemplary patron. Work is a means of participating in the work of salvation, an opportunity to hasten the coming of the Kingdom, to develop our talents and abilities, and to put them at the service of society and fraternal communion. It becomes an opportunity for the fulfilment not only of oneself, but also of that primary cell of society which is the family. A family without work is particularly vulnerable to difficulties, tensions, estrangement and even break-up. How can we speak of human dignity without working to ensure that everyone is able to earn a decent living? Working persons, whatever their job may be, are cooperating with God himself, and in some way become creators of the world around us. The crisis of our time, which is economic, social, cultural and spiritual, can serve as a summons for all of us to rediscover the value, the importance and necessity of work for bringing about a new "normal" from which no one is excluded. Saint Joseph's work reminds us that God himself, in becoming man, did not disdain work. The loss of employment that affects so many of our brothers and sisters, and has increased as a result of the Covid-19 pandemic, should serve as a summons to review our priorities. Let us implore Saint Joseph the Worker to help us find ways to express our firm conviction that no young person, no person at all, no family should be without work!
***
The Polish writer Jan Dobraczyński, in his book The Shadow of the Father, tells the story of Saint Joseph's life in the form of a novel. He uses the evocative image of a shadow to define Joseph. In his relationship to Jesus, Joseph was the earthly shadow of the heavenly Father: he watched over him and protected him, never leaving him to go his own way. We can think of Moses' words to Israel: "In the wilderness… you saw how the Lord your God carried you, just as one carries a child, all the way that you travelled" (Deut 1:31). In a similar way, Joseph acted as a father for his whole life. Fathers are not born, but made. A man does not become a father simply by bringing a child into the world, but by taking up the responsibility to care for that child. Whenever a man accepts responsibility for the life of another, in some way he becomes a father to that person. Children today often seem orphans, lacking fathers. The Church too needs fathers. Saint Paul's words to the Corinthians remain timely: "Though you have countless guides in Christ, you do not have many fathers" (1 Cor 4:15). Every priest or bishop should be able to add, with the Apostle: "I became your father in Christ Jesus through the Gospel" (ibid.). Paul likewise calls the Galatians: "My little children, with whom I am again in travail until Christ be formed in you!" (4:19). Being a father entails introducing children to life and reality. Not holding them back, being overprotective or possessive, but rather making them capable of deciding for themselves, enjoying freedom and exploring new possibilities. Perhaps for this reason, Joseph is traditionally called a "most chaste" father. That title is not simply a sign of affection, but the summation of an attitude that is the opposite of possessiveness. Chastity is freedom from possessiveness in every sphere of one's life. Only when love is chaste, is it truly love. A possessive love ultimately becomes dangerous: it imprisons, constricts and makes for misery. God himself loved humanity with a chaste love; he left us free even to go astray and set ourselves against him. The logic of love is always the logic of freedom, and Joseph knew how to love with extraordinary freedom. He never made himself the centre of things. He did not think of himself, but focused instead on the lives of Mary and Jesus.
***
Joseph found happiness not in mere self-sacrifice but in self-gift. In him, we never see frustration but only trust. His patient silence was the prelude to concrete expressions of trust. Our world today needs fathers. It has no use for tyrants who would domineer others as a means of compensating for their own needs. It rejects those who confuse authority with authoritarianism, service with servility, discussion with oppression, charity with a welfare mentality, power with destruction. Every true vocation is born of the gift of oneself, which is the fruit of mature sacrifice. The priesthood and consecrated life likewise require this kind of maturity. Whatever our vocation, whether to marriage, celibacy or virginity, our gift of self will not come to fulfilment if it stops at sacrifice; were that the case, instead of becoming a sign of the beauty and joy of love, the gift of self would risk being an expression of unhappiness, sadness and frustration. When fathers refuse to live the lives of their children for them, new and unexpected vistas open up. Every child is the bearer of a unique mystery that can only be brought to light with the help of a father who respects that child's freedom. A father who realizes that he is most a father and educator at the point when he becomes "useless", when he sees that his child has become independent and can walk the paths of life unaccompanied. When he becomes like Joseph, who always knew that his child was not his own but had merely been entrusted to his care. In the end, this is what Jesus would have us understand when he says: "Call no man your father on earth, for you have one Father, who is in heaven" (Mt 23:9). In every exercise of our fatherhood, we should always keep in mind that it has nothing to do with possession, but is rather a "sign" pointing to a greater fatherhood. In a way, we are all like Joseph: a shadow of the heavenly Father, who "makes his sun rise on the evil and on the good, and sends rain on the just and on the unjust" (Mt 5:45). And a shadow that follows his Son.
***
Get up, take the child and his mother (Mt 2:13), God told Saint Joseph.
The aim of this Apostolic Letter is to increase our love for this great saint, to encourage us to implore his intercession and to imitate his virtues and his zeal. Indeed, the proper mission of the saints is not only to obtain miracles and graces, but to intercede for us before God, like Abraham and Moses, and like Jesus, the "one mediator" (1 Tim 2:5), who is our "advocate" with the Father (1 Jn 2:1) and who "always lives to make intercession for [us]" (Heb 7:25; cf. Rom 8:34). The saints help all the faithful "to strive for the holiness and the perfection of their particular state of life". Their lives are concrete proof that it is possible to put the Gospel into practice. Jesus told us: "Learn from me, for I am gentle and lowly in heart" (Mt 11:29). The lives of the saints too are examplesto be imitated. Saint Paul explicitly says this: "Be imitators of me!" (1 Cor 4:16). By his eloquent silence, Saint Joseph says the same. Before the example of so many holy men and women, Saint Augustine asked himself: "What they could do, can you not also do?" And so he drew closer to his definitive conversion, when he could exclaim: "Late have I loved you, Beauty ever ancient, ever new!" We need only ask Saint Joseph for the grace of graces: our conversion.
Let us now make our prayer to him:
Hail, Guardian of the Redeemer,
Spouse of the Blessed Virgin Mary.
To you God entrusted his only Son;
in you Mary placed her trust;
with you Christ became man.
Blessed Joseph, to us too,
show yourself a father
and guide us in the path of life.
Obtain for us grace, mercy and courage,
and defend us from every evil. Amen.
Homily
The Greater Conjunctions
The world was abuzz the evening of the Winter Solstice as a rare "great conjunction" of the planets Jupiter and Saturn made them appear to coalesce and give off a bright light in the nighttime sky. The last time it happened quite like this was in 1623. Comparisons to the "Star of Bethlehem" were naturally rife. And with some reason as a great conjunction – a triple one, involving the Sun as well – did occur in 7 BC when many believe the birth of Christ took place.
It struck me as an especially happy coincidence for a great conjunction to occur this time on December 21, the shortest day of the year, just as we entered what will likely be the darkest days of the pandemic – yet on the very date when the days will begin to lengthen bit by bit – just as the promise of vaccines give glimpse to light at the end of this very long tunnel. Christmas, of course, falling on December 25, plays its part in such symbolism as Christ our light comes just when darkness covers the earth (cf. I).
But there are more conjunctions than the planetary one to celebrate this season. Christmas and Epiphany speak of them in turn. The First Greater Conjunction occurs on Christmas and the texts of the liturgy for the Lord's Nativity are full of references to it, namely, the Conjunction of divinity and humanity in the Person of Christ. In case you missed them, here is a sampling of the almost lyrical prayers the Church sings during Christmas and its Octave:
O God, who wonderfully created the dignity of human nature and still more wonderfully restored it, grant, we pray, that we may share in the divinity of Christ, who humbled himself to share in our humanity;
Just as the Savior of the world, born this day, is the author of divine generation for us, so he may be the giver even of immortality;
Just as Christ was born a man and also shone forth as God, so these earthly gifts [of bread and wine] may confer on us what is divine;
O marvelous exchange! Humanity's Creator has become human, born of a virgin. We have been made sharers in the divinity of Christ who humbled himself to share in our humanity;
May we be found in the likeness of Christ, in whom our nature is united to you. For through Christ the holy exchange that restores our life has shone forth today in splendour: when our frailty is assumed by your word not only does human mortality receive unending honour but by this wondrous union we, too, are made eternal.
The Second Greater Conjunction lies at the heart of today's feast of the Epiphany. For on this day, the Gentile peoples, represented by the Magi, are united through faith to the Chosen People of Israel from whom the Messiah, the king of the Jews, was born (G). Hence, Paul speaks of the mystery that was made known to him by revelation. It was not made known to people in other generations as it has now been revealed to his holy apostles and prophets by the Spirit: that the Gentiles are coheirs, members of the same body, and copartners in the promise in Christ Jesus through the gospel (cf. II).
So far more than astronomers measuring the pathways of planets, or astrologers charting the heavens, the Star which leads to that house in Bethlehem directs our attention to the sublime dignity of human beings, made in the image and likeness of God, the dignity wrought and restored by the Incarnation of the Word made Flesh. As the carol sings, Veiled in flesh the Godhead see,
Hail th' incarnate Deity! And henceforth the human race can no longer be divided into "us" and "them" – into those of our race, or tribe, or nationality and those who are "not like us." God's favor now rests on all people of good will as an Angel announced to shepherds on Christmas Eve, those glad tidings indeed of comfort and joy.
All of which brings us to the Table where we partake of the Conjunction of Humanity and Divinity in sacramental Form, as truly, really, and substantially present to us as he was lying in a manger. Indeed, he is more so now as we are the ones who eat and drink of Divine Humanity rather than he at his Mother's breast did feed. But we partake of this Food and Drink in the Conjunction of one Body made up of Jew and Gentile, male and female, slave and free (Gal 3:28) – and every other division human beings have devised to keep them apart from one another. For the Greater Conjunctions have made it so, the mystery in which God has willed us to participate (cf. Prayer after Communion). Through Christ our Lord. Amen.
Nicene Creed
Intercessions
For God's holy church, that its light may beckon a rich diversity of peoples to come and be heirs with us, members of the one body of Christ.
For nations covered by the clouds of ethnic and racial hatred, that in this new year our hearts may rejoice at the dawn of peace and the flourishing of righteousness.
For children abused or neglected, and parents in difficulty or danger, that the Christian community may offer gifts of care and advocacy, intervention and support.
For all who earnestly seek the face of God, that our communities of faith, hope and love make guide them to the revelation of God's grace.
That we may faithfully offer Christ the gold of a living faith, the incense of our worship and the myrrh of compassion for others.
For those who followed the star of faith and walked by the light of Christ, that, joyfully entering heaven, they may behold God face to face.
Lord God of the nations, we have seen the star of your glory rising in splendour. The radiance of your incarnate Word pierces the darkness that covers the earth and signals the dawn of peace and justice. Make radiant the lives of your people with that same brightness, and beckon all the nations to walk as one in your light. We ask this through Christ our Lord. Amen.
Interlude
When He is King we will give Him the King's gifts:
Myrrh for its sweetness, and gold for a crown,
Beautiful robes', said the young girl to Joseph,
Fair with her first-born on Bethlehem Down.

Bethlehem Down is full of the starlight,
Winds for the spices, and stars for the gold,
Mary for sleep, and for lullaby music,
Songs of a shepherd by Bethlehem fold.

When He is King, they will clothe Him in grave-sheets,
Myrrh for embalming, and wood for a crown,
He that lies now in the white arms of Mary,
Sleeping so lightly on Bethlehem Down.

Here He has peace and a short while for dreaming,
Close-huddled oxen to keep him from cold,
Mary for love, and for lullaby music,
Songs of a shepherd by Bethlehem Down.
Lord's Prayer
Guided by the light of faith, we pray as Jesus taught us....
Spiritual Communion
Deprived once again of your sacramental Presence, Lord, we come before you nevertheless with our gifts of faith, hope and charity. Manifest yourself in the depths of our hearts where we believe you dwell through grace. Hasten the day when we can once more bow down in worship before you living among us in the Sacrament of your love.
Thanksgiving
Closing Hymn (Peter Cornelius)
Three Kings from Persian lands afar
to Jordan follow the pointing star:
and this the quest of the travelers three,
where the new-born King of the Jews may be.
Full royal gifts they bear for the King;
Gold, incense, myrrh are their offering.

The star shines out with a steadfast ray;
the kings to Bethlehem make their way,
and there in worship they bend the knee,
as Mary's child in her lap they see;
their royal gifts they show to the King;
gold, incense, myrrh are their offering.

Thou child of man, lo, to Bethlehem
the Kings are traveling, travel with them!
The star of mercy, the star of grace,
shall lead thy heart to its resting place.
Gold, incense, myrrh thou canst not bring;
offer thy heart to the infant King.
Archives